SMSU Ranked 7th Nationally for Affordable Bachelor's Degrees
Published Wednesday, August 28, 2019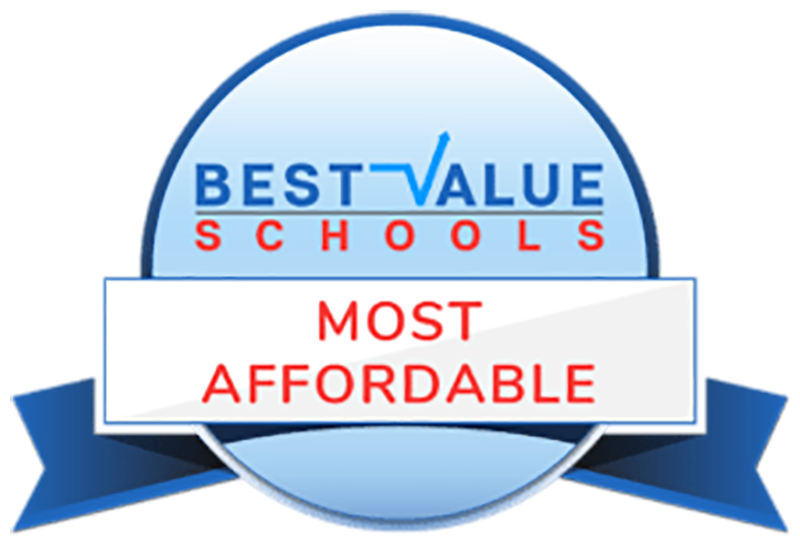 Best Value Schools - Most Affordable Badge
Southwest Minnesota State University has been ranked No. 7 in the country for its affordable bachelor's degrees by Best Value Schools.
SMSU is the only Minnesota university ranked in the category, which considers cost versus value of schools. The methodology includes degree investment return; student and alumni evaluation; cost value; matriculation; and academic success. Those weighted categories are scored against the net price to come up with the rankings.
 "As college costs continue to rise, many budget-conscious students consider affordability a major factor in choosing a school," writes Best Value Schools. "The rankings include some of the best schools offering a full range of programs that fit your needs, along with reasonable tuition and financial aid opportunities."
In its SMSU synopsis, Best Value Schools states that SMSU has the same tuition rate for nearly all its students, in state and out of state; offers banded tuition, allowing students to take between 12 and 18 credits per semester and pay only the 12-credit rate; and 80 percent of students receive some form of financial assistance.
"One of the factors that makes SMSU attractive to students and their families is the fact that it's an excellent value, and we're very happy to be recognized for that" said SMSU President Kumara Jayasuriya. "Ninety-nine percent of our recent graduates find jobs or enroll in grad school, and they aren't burdened with overwhelming student debt."
More about the rankings can be found at: www.bestvalueschools.com.
Related Articles