SMSU Ranked No. 1 in Nation By Military Friendly® School
Published Tuesday, February 11, 2020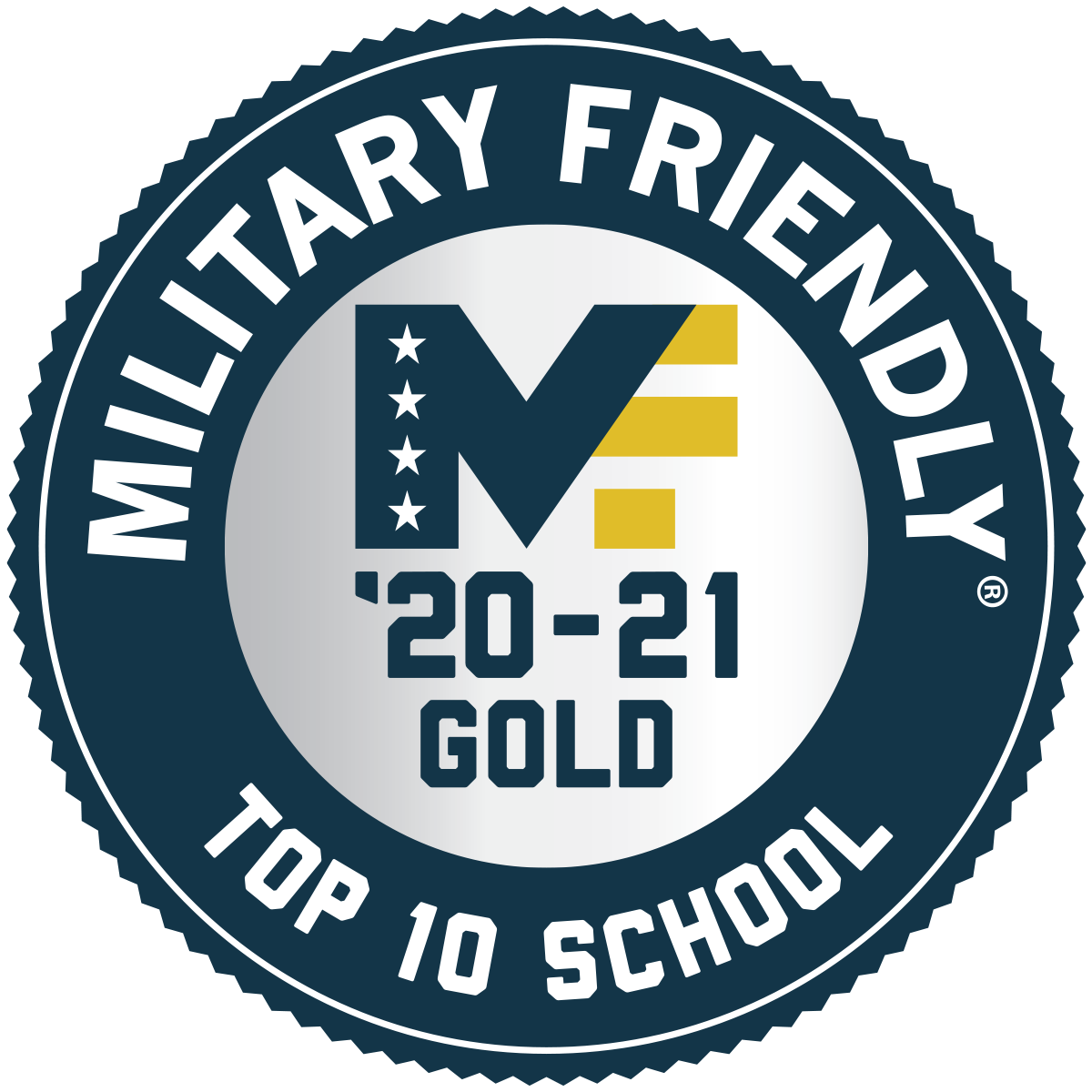 Military Friendly® School badge
 Southwest Minnesota State University's commitment to veterans and their families has been rewarded with a No. 1 national ranking by Military Friendly® School.
Institutions earning the Military Friendly® School designation were evaluated using both public data sources and responses from a proprietary survey. More than 1,000 schools participated in the 2020-21 survey. SMSU is No. 1 in the small public university class.
The Military Friendly® School survey categories and weightings include: Graduation & Career Outcomes, 30 percent; Military Student Support & Retention, 30 percent; Financial Aid & Loan Repayment, 12 percent; Culture & Commitment, 10 percent; Academic Policies & Compliance, 9 percent; and Admissions & Orientation, 9 percent.
There are several college classifications within the Military Friendly® School rankings, such as large public, small public, research institutions, private offering doctorate, large community college, etc. SMSU is classified in the small public university category.
 The 2020-21 Military Friendly® School list will be published in the May issue of G.I. Jobs magazine and can be found at: www.militaryfriendly.com.
"We are extremely proud of being ranked No. 1 by Military Friendly® School," said SMSU President Kumara Jayasuriya. "Our military personnel face unique challenges when they return to college, and SMSU has a strong commitment to the support and success of our veterans and their families."
The Veterans Resource Center is located in the Social Science building on campus. "It's an area where our veterans can go, unwind and be with others who have shared common experiences," said Justin Guggisberg, Veterans Resource Coordinator at SMSU. "It's where they also can find answers regarding services and resources that are available."
He said there are approximately 60 veterans currently attending SMSU.
"This honor exemplifies everything we are doing both on and off campus," said Guggisberg. "SMSU has been super supportive in helping our veterans and their families, and this honor is nice recognition of that fact."
For more information about the Veterans Resource Center at SMSU, go to: https://bit.ly/2UCiZ7P.
t
Related Articles