RN to BSN Student Swenhaugen: I Feel I Have Been Called To Be Exactly Where I Am
Published Friday, April 17, 2020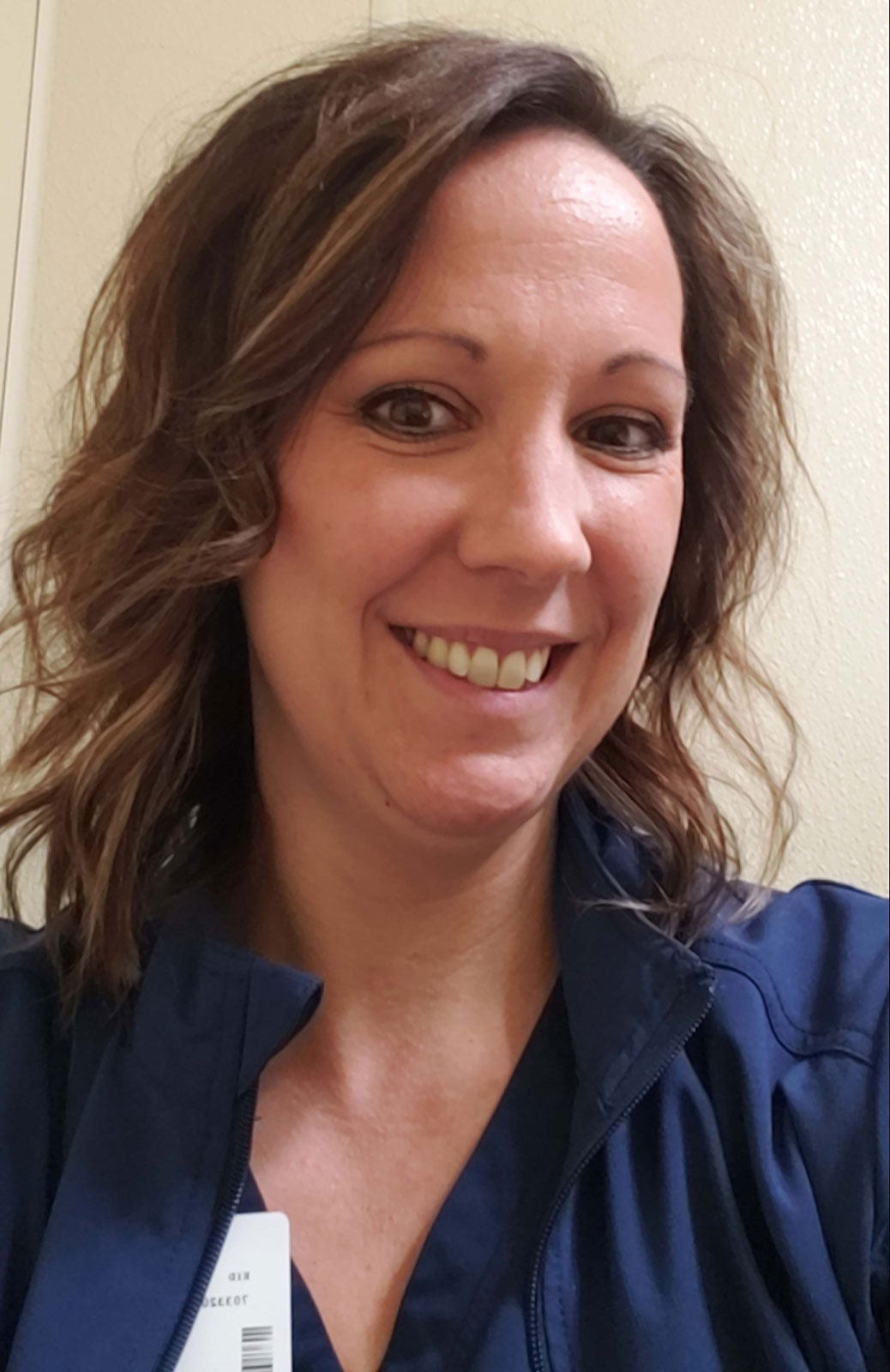 Sara Swenhaugen
If there's something good to come out of the current COVID-19 environment, it's a greater appreciation for people like Sara Swenhaugen.
Sara is a nurse at Sanford Tracy Medical Center and a student in the RN to BSN program at SMSU. The COVID-19 pandemic has thrown her world into a tailspin, a situation the program's 150 students all share.
 "Ninety-five percent of our students are working nurses," said Laurie Johansen, professor and department chair of the RN to BSN program. "Our program is known for its flexibility, and in these times, we've learned to be even more flexible."
She is referring to the extraordinary demands being placed on her students, who are facing unprecedented workplace upheaval at the same time trying to keep up with their coursework.
"I am currently taking 9 credits, which I knew would be a lot of work. I had no idea that I would be doing this in the middle of a global pandemic as well," said Swenhaugen. "My nursing instructors have all been incredible and very understanding. They have sent messages of thanks, hope and support, which I needed. It took me years to finally decide to return for my BSN, and I don't want to give up now, though it was tempting. I have an amazing support system of family and friend. Without them I would have not made it this far.
"My husband and I have four children at home (ages 13-10-8-5) and we are now doing distance learning with their teachers. This has been incredibly challenging and time consuming for all of us. We finally got the hang of it going into week three. Our internet is not able to accommodate the four kids on their electronic devices as well as myself completing homework, so that's also been a challenge.
 "In light of that, I had no choice but to place my schoolwork on the back burner, and finally, I am catching up. In caring for the family, we keep our kids home as much as we can to stay safe. Our trips to stores, grandparents' homes, sporting events, school events and church are all impacted."
As the mother of four, her plate is already full. And as a front-line nurse in the state's battle against COVID-19, she is stretched thin.  "My work situation is the worse stress I have right now. My family is terrified for me and for the potential that I could get COVID-19, or even worse, bring it home to them. I have been very careful to take every precaution to stay safe. Every shift I work there is new information, new guidelines, new protocols, new equipment, new expectations. There is stress on all sides of my life."
And while she's coping with that, she's heartened by the knowledge that she's not alone. "My co-workers are all great support for me as well; we are our own little family here at the rural hospital where I work."
Away from the job, she can gather her thoughts and see more clearly the big picture. "Nursing is a very unique field. We are put into situations that would make most people run away at the least, yet we are here to support every single patient and family member that we encounter with care, empathy, and encouragement. They are scared, and look to us now more than ever for guidance and leadership.
"I am proud to be a nurse. I feel I have been called to be exactly where I am,  and I will continue to stand strong and push forward."
Related Articles