Fadumo Ismail Named 'Outstanding Senior' at SMSU
Published Monday, May 11, 2020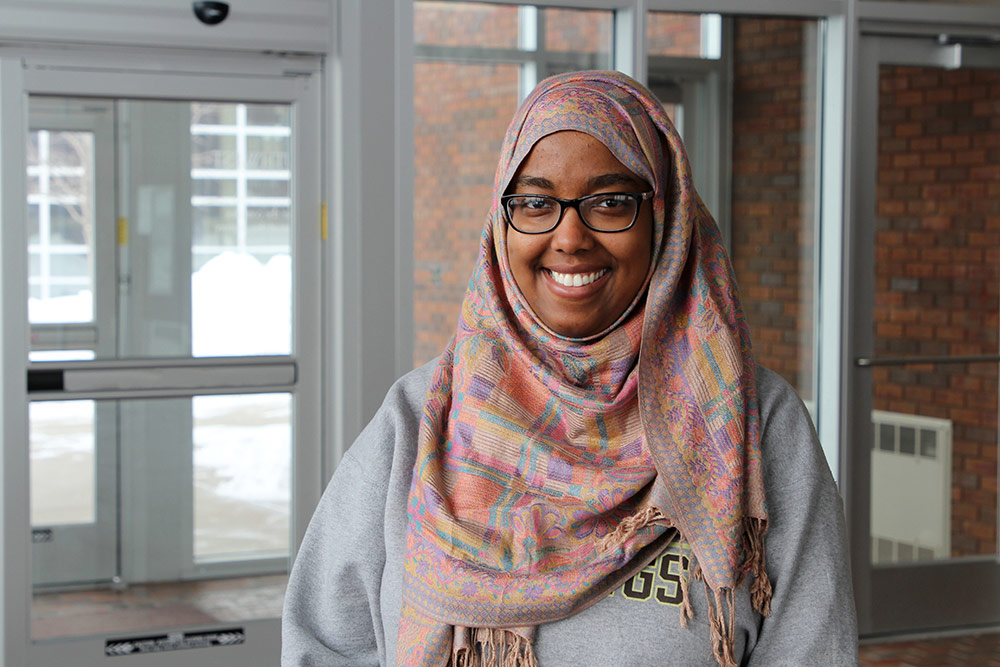 Fadumo Ismail
Fadumo Ismail, a first-generation college student from Marshall, has been named the Class of 2020 Outstanding Senior at Southwest Minnesota State University.
The award is presented by the Alumni Association each year, based on nominations.
"It's an unusual year in that we won't be able to surprise our Outstanding Graduate at Commencement," said Alumni Director Mike VanDrehle. "It's a great tradition, and one we wanted to continue, despite the fact that we won't be having a traditional Commencement on May 9."
SMSU will hold a Commencement for the Class of 2020 on September 26, 2020.
Ismail graduated with a degree in Biology, and aspires to be a physician assistant. She became interested in medicine in 2007 when she lost her mother from health complications related to pulmonary tuberculosis. She is also a member of the Honors Program.
She is a past Tolk Scholarship winner, and is very active both on campus and off. She was a member of five different campus clubs, and over the years had leadership roles in four: Honors Club president; Muslim Student Association president, vice president and public relations officer; Biology Club treasurer; Pre-Health Professionals Club treasurer; and the African Student/Black Student Union.
As president of the Honors Club, she led the effort to have the club volunteer at least twice a semester at Esther's Kitchen, a local food kitchen. She has been a Student Ambassador and orientation leader for the Office of Admission. She is fluent in both Somali and English, and serves the area by being an adult literacy tutor for Adult Basic Education. She has also been a nursing assistant in a long-term care nursing home.
"When you put all of these pieces together in one person, you couldn't ask for a better example of an outstanding student, and one that we all are very proud to call a Mustang," wrote one of her nominators.
Related Articles