Isatu Shirek Working with Pioneer Public TV to Tell Stories
Published Thursday, December 17, 2020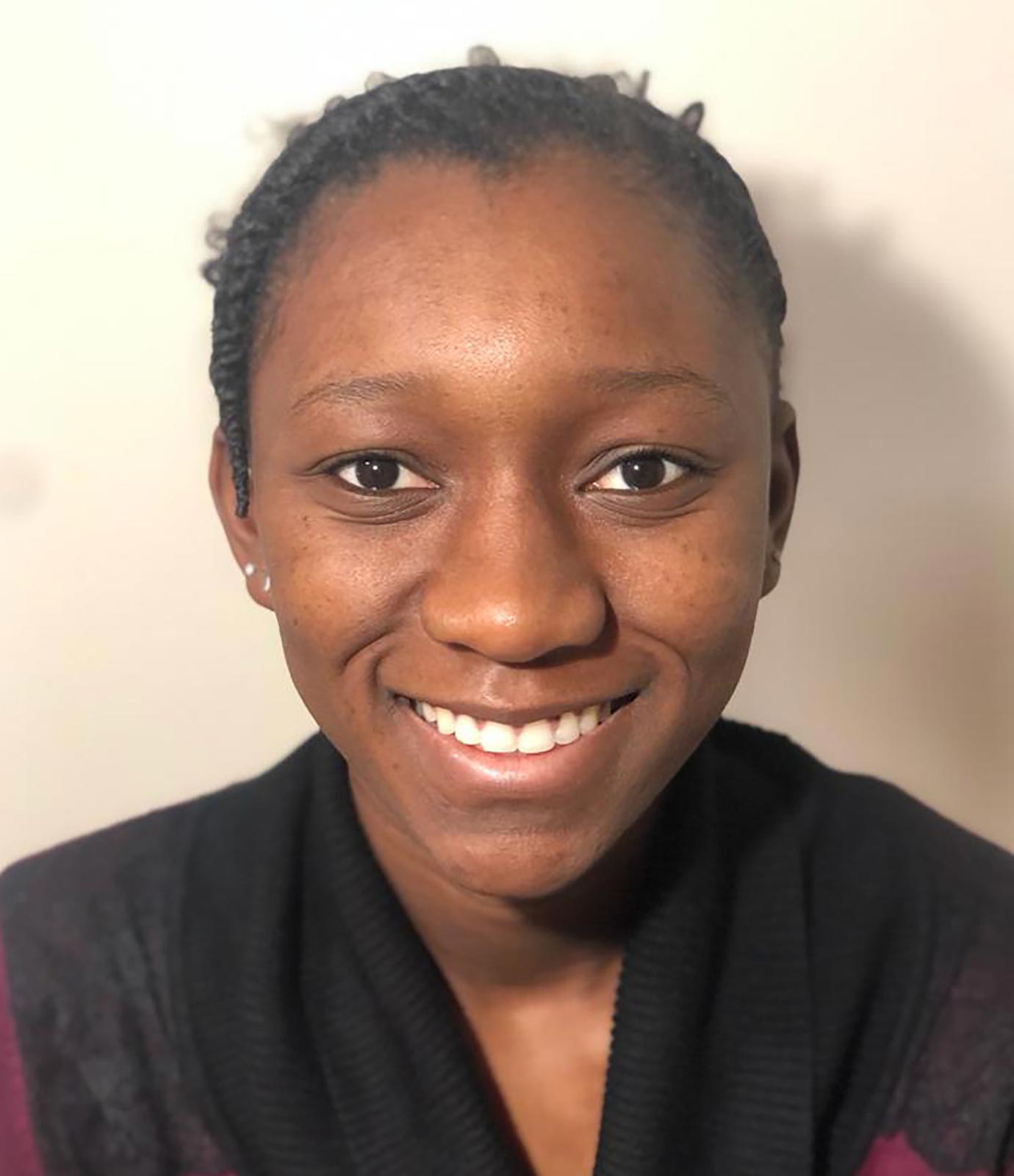 Isatu Shirek
Isatu Shirek has stories to tell. And she's getting that opportunity at Pioneer Public Television in Granite Falls, Minn.
Shirek is a sophomore Communication Studies: Broadcast and Digital Media major who recently completed a documentary entitled "Teaming Up for Change: Dan Kates + Redwood Falls Police Department." The documentary can be viewed on Pioneer's YouTube channel, and made its broadcast debut on Dec. 17, as part of the "Compass" program. It is available for viewing on the program's website: www.pioneer.org/compass.
The documentary focuses on Redwood Falls resident Dan Kates, who wanted to organize a march following the May 25, 2020 death of George Floyd. It tells the story of how Kates worked with Redwood Falls Police Chief Jason Cotner for that peaceful march, and how Kates, with Cotner's encouragement, would later become a member of the city's Police Commission.
She got the attention of Pioneer Public TV last summer when she approached Associate Professor of Communication Studies Jos Ullian regarding a project she'd been thinking about. "I asked Jos if I could do a project, a memento to George Floyd. I have a cousin who is a police officer in Grand Forks," she said. "I'm adopted into an all-white family and I brought in some people from different ethnic backgrounds and had them speak about how their worlds and their perspectives had changed. My cousin, Justin O'Neill, works with people of color in Grand Forks and he talked about his job, and how he interacts with the Black community in a more rural setting."
That submitted piece led to an internship at Pioneer Public TV, where she collaborated with 2017 SMSU alumnus Dylan Curfman, an Upper Midwest Emmy winner who works at Pioneer Public Television. "Pioneer gave me a platform to air the Dan Kates story. I worked with Dylan — he filmed it. I did the editing and turned it into Pioneer. I worked with Amanda Anderson, she does a lot of the 'Compass' pieces, and they formatted it for that program, how they wanted it," she said.
Decision-makers at Pioneer Public Television were so impressed that they are working with Shirek to do other pieces in the future.
The documentary is 6 minutes, 16 seconds long and she's proud of her work. "It's a short piece, there's always some things you cut out that are powerful. It was hard to fit it all into that time frame. I feel there's a big message to be told — everyone has a message — and we told Jason and Dan's. I'm happy with the information I was able to bring, it's a bigger platform."
Shirek was adopted by Mike and Rhonda Shirek and moved to Thompson, N.D., population, 1,017, when she was nine. "I was the only Black student in my class, and one of just three in the school," she said.
She was a standout athlete at Thompson, located seven miles from Grand Forks, and won the state 100 and 300 meter hurdles her senior year. She placed at state more than 20 times over her five-year varsity career and was a member of the 2018 state volleyball championship team. She competes for the Mustang track and field team as a hurdler and quarter-miler.
She chose SMSU because "I came from a smaller town, and I wasn't looking for a Division I lifestyle or community. I come from Thompson, and Marshall is bigger, but not too big. It has that community feel I got from Thompson," she said.
She started out as a Psychology major. "I enjoy helping people and I thought that's what I wanted to do," she explained. "I'm adopted and come from not the simplest background. As the year went on (Theatre Professor Sheila Tabaka) took a class to other parts of campus, and I ended up listening to one of Jos's talks. He talked about communication, editing and digital media. I went to his office later and told him I wanted to change my major. I've made friends (within the program) and they have encouraged me to not be afraid to try things. Sometimes I'm nervous because I don't think I have enough experience."
She's fearless, though, and not afraid to tackle difficult subject areas, a personality trait that suits her goal of "wanting to do documentaries. There are many stories to tell."
Related Articles