Alumnus Satyajit Dattagupta ('04, '07 MBA) a Rising Star in Admissions Field
Published Thursday, July 15, 2021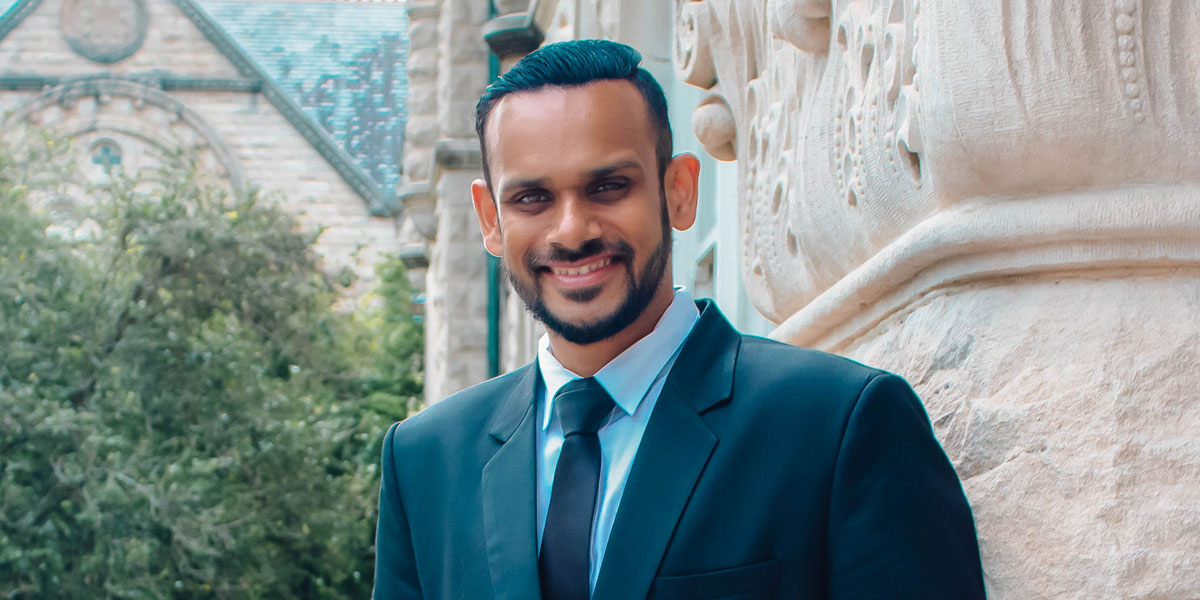 Satyajit Dattagupta
SMSU alumnus Satyajit Dattagupta has climbed the college admissions ladder quickly.
And recently, his currently employer — Tulane University in New Orleans, La. — added another rung to that ladder.
Dattagupta earned his undergraduate degree from SMSU in Computer Science in 2004 and his MBA in 2007. He worked at several colleges/universities before landing at Tulane in 2016.
Most recently, he was named Tulane's first Senior Vice President and Dean of Admissions for Enrollment Management and Graduate and Pre-College Strategy.
That's a mouthful. He's not sure if all of that will even fit on a business card.
Prior to that July 1 appointment, he was Vice President of Enrollment Management and Dean of Admission at Tulane.
"It's an opportunity to represent Tulane's brand consistently across three platforms — undergraduate, graduate and pre-college students," he said, referring to a summer program for interested high school students.
It's a big umbrella, but one he's been preparing for since his time at SMSU.
He came to SMSU from Mumbai, India, a city of 18 million. The move to a town of 13,500 took some getting used to, and he credits Sandy Nelson in the International Student Office for helping ease that transition. "She became my Minnesota mom," he said.
The work of recruiting students has fascinated him since he was an undergraduate student. "I was working with the web office and I had all these great opportunities. One was building an enrollment management system. I got intrigued by that — I wanted to have a career in that field."
He was assistant webmaster for two years at SMSU and then worked as a web developer and admissions technology analyst while earning his MBA. His work caught the attention of the system office, as well, and he split his time between SMSU and what was then the MnSCU system office, now called Minnesota State.
He said his current job allows him to "marry new technology as it relates to the art of recruitment with the science and data of understanding what people are looking for."
"My team and I meet the students where they are," he said. "Our communications strategy accurately and distinctively tells who Tulane is as an institution. We have married our marketing approach with our communications strategy, and I think that accurately and distinctly tells who Tulane is as an institution."
Tulane recently won a prestigious CASE award for its social media recruiting efforts. "Students expect a level of entertainment, engagement and creativity," he said.
Students today, he feels, "have a much higher level of expectations" when it comes to colleges. "Students have more access to opportunities and information, and they are better prepared, and start thinking about college earlier. On the flip side I think seniors can drown in information, but be starved for wisdom. It's a conundrum. On the one hand they have so much more information, and on the other, I think it's sometimes too much information."
New Orleans and Tulane are a good fit for Dattagupta, a past recipient of the Graduate of the Last Decade (GOLD) award from the Alumni Association. "It's a good match," he said. "I'm ambitious, and believe in diversity, and appreciate different backgrounds, and Tulane has similar values."
He recalls his days at SMSU fondly. It's there that he met his wife, Priyanka (Class of 2008). They have one child, Linden, 6. "For me, getting my undergraduate degree in Computer Science and my master's in business was a perfect mix —it combined the art of recruiting with the science of data. My professors took time out of their day for me. Being an international student can be challenging, but Sandy Nelson and her office never let me feel alone. SMSU is a college of academic excellence and support, and that allowed me to have a stable and strong base, which has allowed me to succeed in life."
Related Articles