Student-operated Restaurant, 'Taste @ Southwest Minnesota State University,' to Debut November 4
Published Friday, October 22, 2021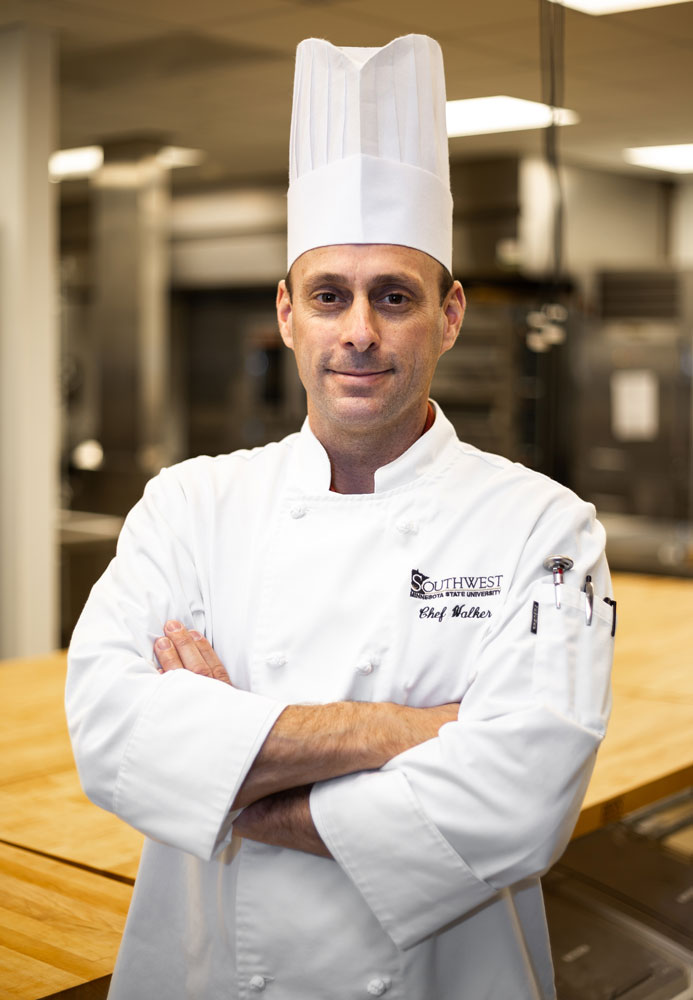 Chef Ronnie Walker
A student-operated restaurant, "Taste @ Southwest Minnesota State University," will open to the public on Nov. 4.
The restaurant will be open Thursdays and Fridays during the academic year, according to Ronnie Walker, Chef Instructor for the Culinology and Hospitality Management programs.
Hours will be 5-9 p.m. Reservations can be made online at: www.smsu.edu/go/taste. The dining room is located in the Individualized Learning (IL) building, room 116.
Walker said the meal will include four courses — "a starter, salad, main, and dessert." The main course will turn over regularly, he said, and it's his goal to use as much locally-sourced product as possible.
Walker comes to SMSU from North Carolina. He had been an adjunct instructor for a year-and-a-half before moving into his current position. He attended the Art Institute of Atlanta, and earned a degree in culinary arts.
"I'm loving it," he said. "The students are always learning, and I'm able to work with many academic areas, including ag and science. We are getting fresh products wherever we can. For instance, we're growing herbs in the greenhouse, and we are using vegetables grown at the university's test plots north of town."
Walker said that Culinology and Hospitality Management students make up a good percentage of Taste's workforce, "but we have broadened the umbrella," he said, indicating that students from other academic areas, and clubs/organizations, are involved with the operation.
"It's going to be a very unique experience," said Walker. "Something you would not normally find in Marshall, or the region."
For further information email: Taste@smsu.edu, or call 507-537-6223.
Related Articles