Writing Center A Valued Resource at SMSU
Published Tuesday, December 07, 2021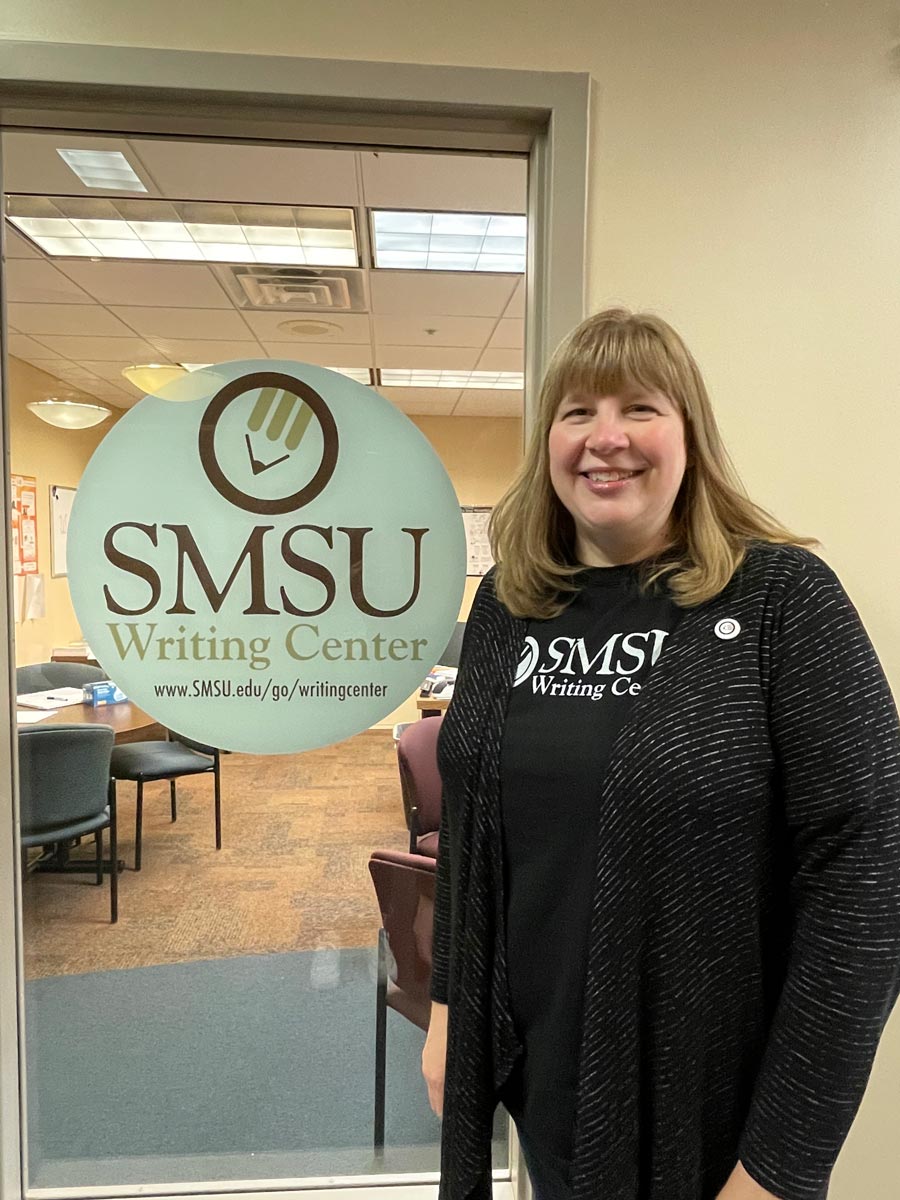 Dr. Lori Baker
The SMSU Writing Center alleviates stress of many students during the academic year, especially during finals week.
 "This is a free support service to any student in any class on any kind of writing project," says Writing Center Director Dr. Lori Baker.
She describes the Writing Center as a helping hand for students in varying spots in the writing process. 
"The tutors in the Writing Center are typically juniors and seniors who have taken the courses that students are writing papers for. They understand the professors and what kind of things they are looking for so the tutors can be of better service to the students. These tutors are trained in what to look for in terms of writing, and are required to take a five-week course that shows them how to picture themselves as a reader and have a reader's response," said Baker.
There are three types of tutoring offered at the Writing Center. There is face-to-face, eTutoring, and chat (online). Each of these options allows students of all kinds of learning styles to get help with their papers. You don't have to be an on-campus or in-person student to use this service.
The face-to-face option is for students seeking direct feedback while asking the tutor questions in real time. The eTutoring option is for students that cannot be present and don't have time to work with a tutor, but want a tutor's input. The online chat option is for students who may be off campus and have specific questions.  
"We see a lot of variety when it comes to what content students are bringing to the Center," said Baker. "There is a wide variety of academic areas, and get a lot of content development and research-oriented questions," Baker said.
She noted that even students enrolled in the College Now (concurrent enrollment) programs are utilizing the SMSU Writing Center, as well.  
The busiest times for the Writing Center are three to four weeks into the school year, fall break, and Thanksgiving to the end of the semester. "We use an online scheduling platform that you go in and select a tutor to look over your piece. Then, you choose what style of appointment you would like," said Baker.
"The Writing Center is a great tool for any student to access when they are struggling with any assignment. We encourage students to book an appointment for finals week!" 
Related Articles