CustomViewbook Available to Potential SMSU Students
Published Thursday, February 03, 2022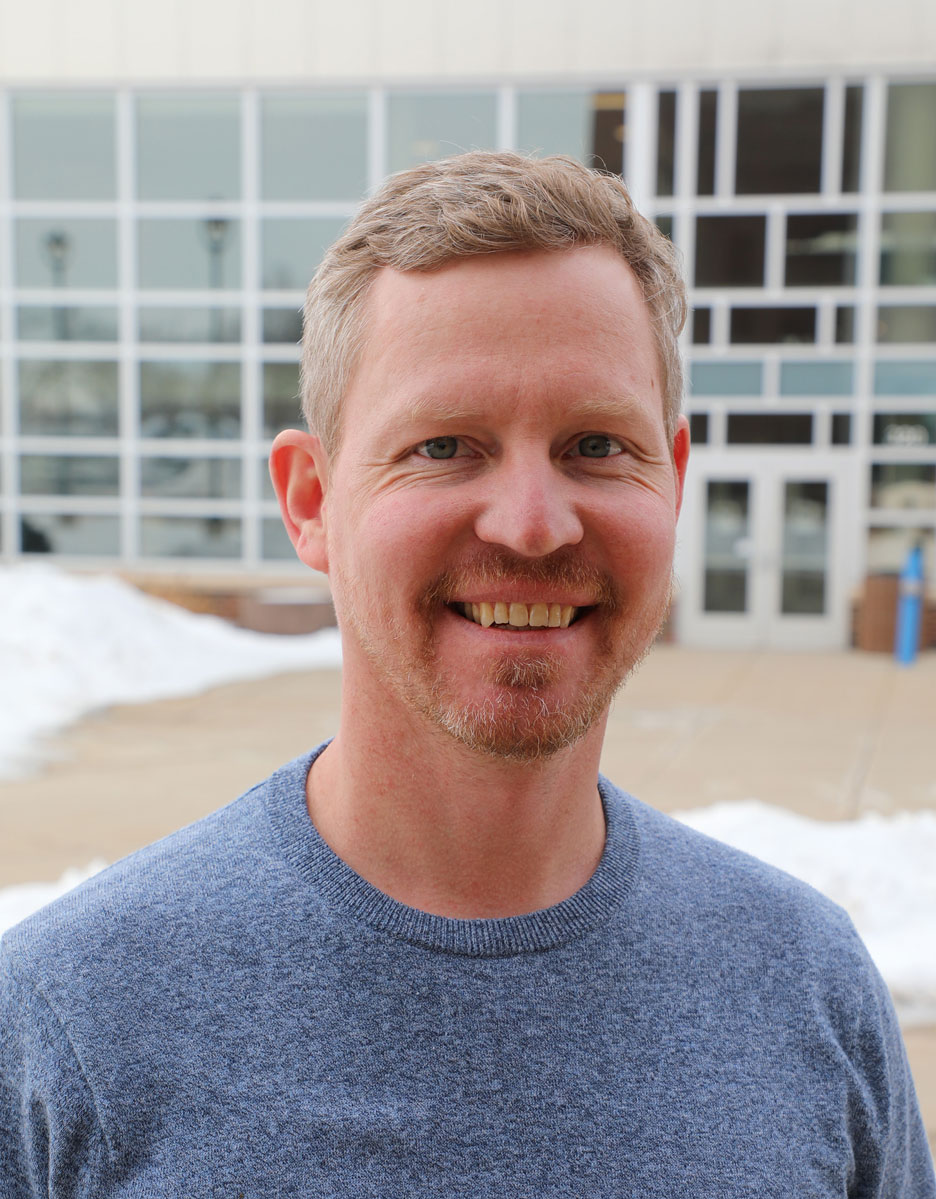 Matt Suby, Director, Office of Admission
A state-of-the-art CustomViewbook is now available to potential Southwest Minnesota State University students, giving them continually updated information about the university as they navigate the college search process.
The online CustomViewbook was recently launched and gives students considering SMSU a more targeted look at the university, based on their specific academic and student life interests.
"It's geared towards specific areas of interest of each student," said Matthew Suby, Director of the Office of Admission at SMSU. "It's exciting because it allows potential students to receive information based on their preferences. It's very customized — very individualized. Plus, it will be updated regularly, so they have the latest information."
The CustomViewbook does not replace the printed college viewbook, which is available to potential students who visit campus, inquire online or via mail, or at college fairs in the region. That viewbook is packed with general information about SMSU. The CustomViewbook augments the classic viewbook. "The CustomViewbook is targeted to each student, specifically," said Suby.
The CustomViewbook will also be helpful for Admission counselors to better answer all questions they receive during the recruiting process, and can be accessed through cell phones, tablets and computers. "Students will have the most up-to-date information anytime — on the weekends, evenings, anytime. Students can expect immediate personalized outreach from our office," said Suby.
CustomViewbook has three tracks, said Suby — "undergraduate, graduate and online" — and asks four simple questions that are used to create the CustomViewbook for each inquiry. "One of the advantages, also, is that if a student's interests change, the CustomViewbook can change with them, and gives them the information they need, no matter how many inquiries. This just really targets the individual student. It speaks directly to that one student," said Suby.
To access CustomViewbook, go to: www.smsu.edu/admission.
Related Articles