Agriculture - Bachelor of Applied Science

About the Program
SMSU's Bachelor of Applied Science (BAS) in Agriculture provides a four-year degree specifically designed to serve the needs of transfer students who have finished their two year "technical" degrees (an AAS or AS) in agriculturally related fields.
This ag-centered degree was designed in consultation with agricultural industry representatives, Minnesota's community and technical colleges, the Agricultural Utilization Research Institute (AURI) and the Minnesota Agriculture and Rural Leadership (MARL) Program. The program delivers a balance of academics, practicality and applicability.
The BAS in Agriculture builds on students' accomplishments achieved during their two-year degree programs. The BAS program combines the advantages of technical expertise acquired in the Associate's degree with the critical-thinking and problem-solving skills of a Baccalaureate program. The depth and breadth of the overall BAS curriculum prepares our students to understand and properly address the real world challenges of agriculture.
This is an exciting time for agriculture! Agricultural industries are advancing rapidly as new technologies, systems and worldwide increased demand in food, fiber and fuel drive-up the need for college-educated agricultural professionals. SMSU's BAS in Agriculture is a dynamic field of endeavor designed to help students realize their potential and meet the challenges of modern agriculture. 
Preparation
Completion of an AAS Degree is required for entry in to the BAS Degree. The BAS in Agriculture is a four-year degree program specifically designed to serve the needs of transfer students who have finished their two-year "technical" degrees in agriculturally-related fields.
Agriculture@smsu.edu
The Ag industry surrounds the campus for many miles and is the heart of the regional economy offering students an ideal setting to pursue a career in agriculture. Vibrant relationships with industry provide critical support for SMSU Ag programs in many ways including scholarships and sharing expertise through volunteerism. Across campus SMSU students, faculty, staff and administration create a warm atmosphere "Where You Belong!"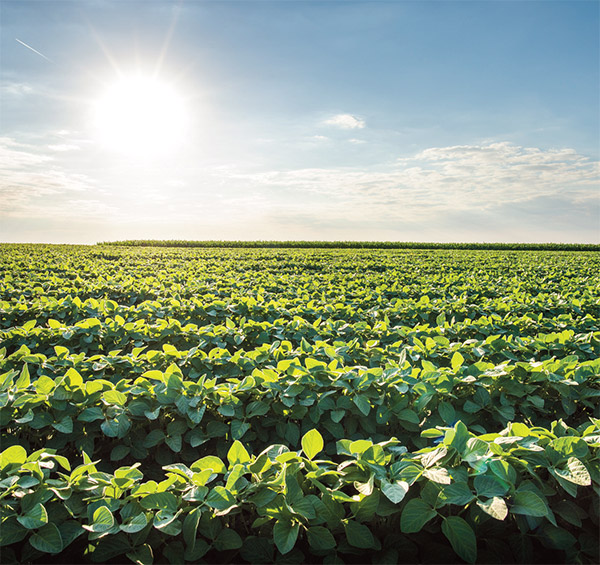 Majors & Minors
SMSU AG Club & PAS
Any SMSU student can join the SMSU Ag Club and/or the Post-Secondary Agricultural Student Organization (PAS). The Ag Club is among the most active on campus meeting weekly to learn from agricultural professionals and alumni as guest speakers. The Ag Club plans and takes annual trips to different locations in the Midwest. Past cities visited include Chicago, Minneapolis, St.Paul, Kansas City, Milwaukee, Grand Island, Omaha, Denver and Boise. Also, an annual banquet to honor graduating seniors, scholarship award winners, alumni and rural leaders is hosted by the SMSU Ag Club. Other activities include SMSU's Ag Bowl, AgCareer Fair, SMSU Homecoming Parade, skeet-shooting and golfing. The student community at SMSU is large enough to offer diversity but small enough to feel like family.
Clubs & Organizations
SMSU students who are active in clubs and organizations build social connections, learn essential life skills and enrich the value of their college experience. SMSU is proud to offer over 100 clubs and organizations! Below are opportunities worth consideration for any student who wants to build their network and expand their agricultural knowledge.
SMSU Ag Club Learn from industry professionals at most meetings, take advantage of regional travel opportunities and participate in social outings all of which help students expand their agricultural horizons.
Ag House Students interested in agriculture can live with others on campus that share their passion for agriculture and engage in experiential learning opportunities.
Post-Secondary Agricultural Student Organization Opportunity to improve and expand agricultural skills through state and national competitions.
Contact Information
Agriculture - Bachelor of Applied Science - Office
CH 129, Southwest Minnesota State University
1501 State St.
Marshall, MN 56258
Career Opportunities
SMSU Agriculture students are prepared to hold a wide array of ag related positions. These positions include lenders, Elevator Manager, Marketing Analyst, Insurance Agent, Extension Educator, Commodity Broker, Crop Consultant, Farm/Ranch Manager, Research Assistant, Financial Analyst, and many others. Currently across the Ag industry, demand greatly outpaces supply of career ready graduates.
FRESHMAN ADMISSION PROCESS
Complete Application
$20 Non-refundable Application Fee
Official High School Transcript(s)
ACT or SAT Test Scores
FRESHMAN ADMISSION REQUIREMENTS
Rank in the upper half of graduating class
Score a composite of 21 or above on the ACT or 990 on the SAT