Finance
About the Program
The SMSU Finance curriculum is founded on a strong foundation of business core courses that are necessary for success in today's competitive economic environment. The major allows business students to branch into one of two concentrations: a Financial Planning and Investments Concentration or a Corporate Finance Concentration. These interesting and valuable concentrations provide finance students with real options to focus their course-work towards the career opportunities that best meet their individual goals and interests. A minor in finance is also available for students from all types of disciplines
Our finance faculty are professionals who have industry experience and strong academic credentials. More importantly, our faculty are dedicated educators with a passion for teaching and learning. We care about our students, and we are constantly improving our programs to make sure that we are fully preparing our students for a globally-competitive business world where change is the only constant.
Finance opened a lot of doors for me...What you go to school for is not always where you end up.
Preparation
Students typically complete the lower-level business core classes before beginning the courses within their chosen finance track, including: Principles of Microeconomics (ECON 201), Principles of Macroeconomics (ECON 202), Principles of Accounting I (ACCT 211), Principles of Accounting II (ACCT 212), Business Statistics I (FIN 230), Computer Concepts and Applications (MGMT 221), and Finite Math (MATH 115). This math course also counts toward a student's liberal education program (LEP).
Majors & Minors
Program Requirements
Bachelor of Science in finance: 63 credit hours. Minor in finance: 27 credit hours
Senior Evaluation
SMSU finance students have consistently achieved academic excellence by earning high scores on the nationally –administered senior examination (i.e., the Major Field Test in Business). The test covers eight academic areas from the business curriculum: accounting, management, economics, quantitative business analysis, finance, marketing, legal and social issues, and international business. In comparison to business students at other universities nationwide, SMSU students have attained high scores on this comprehensive exam.
Clubs & Organizations
Students in the finance program are encouraged to participate in the Southwest Investment Group and Management Association (S.I.G.M.A.) student organization. This organization participates in many activities throughout the academic year, including sponsoring speakers, going on field trips to visit businesses, and participating in campus activities. Recent speakers have been CEO's and CFO's from major enterprises.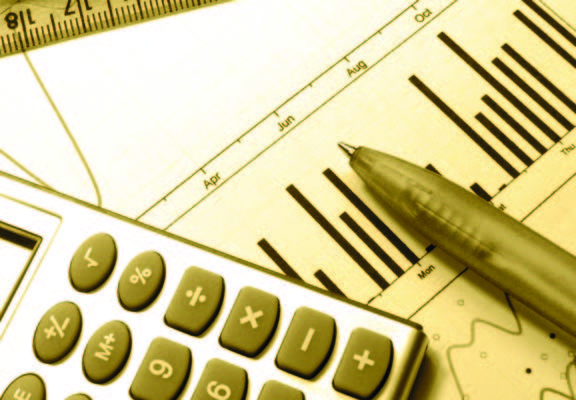 Career Opportunities
Finance graduates can select from a diverse range of careers in the finance industry. Graduates within the Financial Planning and Investments track are well prepared to work as investment advisors for investment firms. Graduates are also well-prepared to pursue the Certified Financial Planning (C.F.P.) credential. Finance graduates with the Corporate Finance track will find many career opportunities with financial institutions and organizations both large and small. Students completing the finance degree also choose to start their own business; the finance curriculum provides an excellent basis for the financial aspect of entrepreneurship. Graduates of the finance degree program have also chosen to pursue graduate studies, particularly the Master of Business Administration (MBA) degree. The Career Services Office at SMSU is an excellent resource for both professional guidance and job-related information. Recent employers of SMSU finance graduates include U.S. Bancorp, Merrill Lynch, Wells Fargo Bank, Bremer Bank, the State of Minnesota, the Schwan Food Company and the Office of the Comptroller of Currency (OCC).
Internships
Students majoring in finance have the opportunity to include an internship as part of their academic program. Finance internships are available for one to six credits. Students in the finance program have had internships at businesses, non-profit organizations, and public agencies.
Contact Information
Finance Program - Office
CH 129, Southwest Minnesota State University
1501 State St.
Marshall, MN 56258
Telephone: 507-537-6223
Fax: 507-537-6227
Email: bis@smsu.edu
FRESHMAN ADMISSION PROCESS
Complete Application
$20 Non-refundable Application Fee
Official High School Transcript(s)
ACT or SAT Test Scores
FRESHMAN ADMISSION REQUIREMENTS
Rank in the upper half of graduating class
Score a composite of 21 or above on the ACT or 990 on the SAT