Management Faculty Bios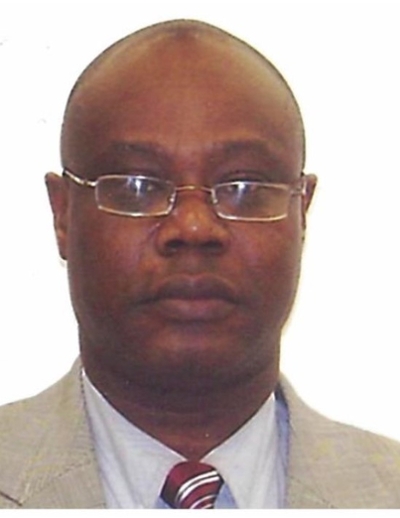 Dr. Kenneth U. Chukwuba has been with Southwest Minnesota State University since 2016 where he serves as Associate Professor in the Management Department. He received his Ph.D. in Management with a concentration in Leadership and Organizational Change from Walden University in Minnesota, M.B.A. from Webster University Missouri, and B.S. from Columbia College Missouri. Dr. Chukwuba also completed coursework in Disruptive Strategy at Harvard Business School.  His areas of specialization are strategic management, leadership and organizational change management, international business and international management. He serves on the Advisory Board for DECA (Distributive Education College of America). Dr. Chukwuba belongs to the following academic and professional organizations and serves as a reviewer: Academy of Management, The Southern Management Association, and Society for Advancement of Management.  Before arriving at Southwest Minnesota University, Dr. Chukwuba was a Visiting Professor at the Waldorf University of Forest City Iowa.  His research interests are in the areas of strategic management, international business, and leadership.
Quote  "Whenever you see a successful business, someone once made a courageous decision." ― Peter F. Drucker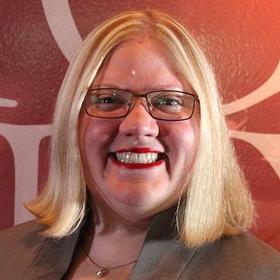 Dr. Heather Rickgarn is a proud alumnus of SMSU, initially teaching as an adjunct off and on since August 2010, before accepting an Assistant Professor position in August 2019.  Dr. Rickgarn completed her Ph.D. in Business Administration, emphasizing healthcare Administration in March 2019, and a Post Masters Certificate in Management in June 2020 from Northcentral University. She obtained an M.B.A. emphasizing Leadership in May 2010, a B.S. majoring in Business Administration concentrating in Human Resources in May 2008, and a B.A. majoring in Political Science and Public Administration in December 2007, all from SMSU.
Dr. Rickgarn enjoys teaching on-campus, hyflex, and online, with course experience  including Human Resource Management, Leadership and Team Management, Organizational Development and Change Management, Training and Development, Diversity Management, Organizational Behavior, and Theory, and Introduction to Business. As a student and club advisor (HR Club), she provides one-on-one guidance regarding course advising, internships, experiential programming, and the employment processes. She is quoted, "I always like to tell students that today is point A, and at some point in the future is point B. Through collaboration, I will will help you on your individualized journey to get to point B. That is That is my passion!" 
Off-campus, Dr. Rickgarn consultants for her firm specialized in helping healthcare providers and small business owners. Her consulting role bridges gaps for organizations specific to the healthcare industry and human resource specialized needs. She is an active member of SHRM, AAHAM, and the Academy of Management.
Dr. George Taylor reported to Southwest Minnesota State University in August 2020.  He holds several degrees, including a DM in Organizational Leadership, a Master of Business Administration (Information Systems Technology Management), and is currently pursuing a PhD in Education Leadership. He is also certified as a Senior Professional Human Resources Professional (SPHR), Senior Certified Partner in Human Resources (SHRM-SCP) and is a lifetime Certified Professional Coach (CPC). Dr. Taylor's teaching interests include organizational development, leadership, and entrepreneurship.  He is an active researcher for the OK Center for Education Policy, a think-tank center that focuses on state and national education policies. Dr. Taylor is a published author and frequent speaker in research conferences and symposiums. He is the author of a popular book entitled Blessed Strategy. Prior to teaching, Dr. Taylor served a distinguished enlisted-to-officer career in the U.S. Navy. While serving in the Navy, he was assigned as a task force team leader and member for several high-level strategic initiatives to include Sea Warrior, a human capital initiative that transformed the Navy's HR processes. Dr. Taylor has a strong record of entrepreneurship and business coaching and was a Leadership Fellow for Memphis in 2004 (Leadership Academy Memphis) where he served on various citywide initiatives. Dr. Taylor is married with three adult children. He loves to travel, workout, and spend time with his wife.