ASF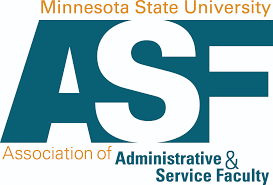 Southwest Minnesota State University
Administrative and Service Faculty
ASF (Administrative and Service Faculty) is a collective bargaining unit whose members are non-teaching, academic service providers. 
ASF employees work at the seven Minnesota State Universities in departments such as admissions, advising, cultural diversity, financial aid, fundraising, grants, health services, institutional research, intramurals, program administration, registrar office, residential life, student affairs, student services, student union and sports information. 
We are affiliated with the International Brotherhood of Teamsters Local 320.