Women's Center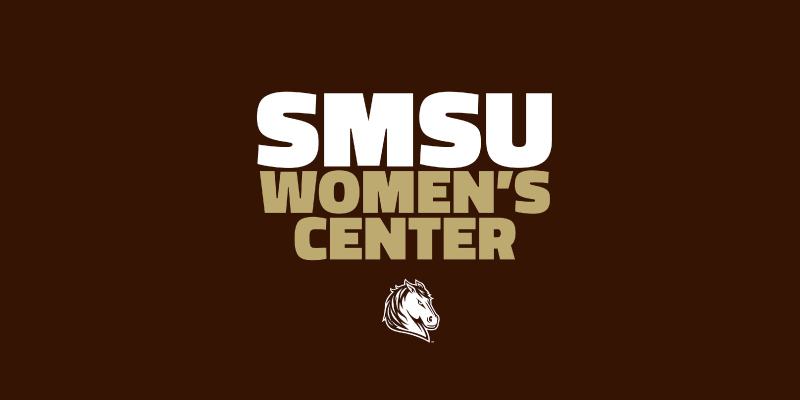 The Space
Location:
  Charter Hall 105  Hours:  7a.m.-8p.m. Mon-Friday (507) 537-6294
Resources:
Social Space: The Women's Center offers a welcoming environment with couches, a table and chairs for studying or meeting, a reading chair, and a computer. Students, faculty, and staff who identify as women are welcome to spend time in the center, enjoy a beverage, meet with others, browse the library, and make use of our free resources.
Meeting Space: The Women's Center provides a private space to hold meetings related to Women's issues. Schedule a dedicated time by contacting the Women's Center director. Meeting supplies (such as a projector, notepads, and chairs) are available upon request.
Free Menstruation Products: Welcome to the Menstruation Zone! We've got free pads and tampons available to anyone who needs them.
Available Supplies and Resources: The Women's Center provides free safer sex supplies and menstrual products, information on campus and community resources, plus craft supplies for those seeking art therapy.
Lending Library: The Women's Center offers a collection of books and journals on topics such as feminism and its history, gender and sexuality, women's literature, critical race theory, queer theory, sexual health and pleasure, activism, and more. The books and journals can be utilized by students, faculty, and staff.
Community Resources: The Women's Center offers a variety of referrals for community agencies relating to women's and LGBTQ+ issues like sexual assault, intimate partner violence, and domestic abuse, as well as information on birth control and STIs, hormone therapy, and counseling.
Proactive Campus Education: The Women's Studies Committee and the Women's Center offers workshops and presentations that increase visibility of women's, men's, and LGBTQ+ diverse identities, promote safe space and ally training, encourage anti-sexual violence awareness, and educate about other issues that affect these communities.
Women's Studies Minor: Examine women's roles in society and culture with an interdisciplinary Women's Studies minor at SMSU.
For more information:
or contact the Women's Center Director
Meditation and Lactation Rooms: SMSU provides two private lactation rooms that offer quiet spaces to nurse or pump throughout the weekday. These spaces are available to all students, faculty, staff and visitors who identify as women at the hours below.
Bellow's Academic 249 Available Monday-Friday, 9 a.m.- 5 p.m.
This room provides a lockable door, a comfortable chair and table, and a small refrigerator to store pumping equipment during the day. Resources on breastfeeding, health, and tips for nursing are also available at this location.
Student Center 231 (Women's Center) Available Monday-Friday, 9 a.m. to 5 p.m.
This room provides a lockable door, a comfortable chair and table, and a small refrigerator. A kitchenette with sink and small refrigerator is available within the Women's Center.
Sensory-Friendly Room: The Women's Center includes a side room dedicated to providing a sensory escape from the complexities of a day at the University. The room features a comfortable couch, blankets, stuffed animals, relaxing music, fidgets, and other tools to help recenter ourselves.