Agribusiness Management

About the Program
Graduates of SMSU's Bachelor of Science (BS) in Agribusiness Management are successfully realizing fulltime professional careers in agribusinesses, cooperatives, agricultural sales, ag lending, commodity trading, and farm management. This is an exciting time for our agricultural economy. Farm and food industries are changing rapidly as new biotechnologies, geographic information systems and worldwide growth in food-and-fuel demand increase the need for college-educated agricultural professionals. SMSU's Agribusiness degree is ideally designed to prepare students for entrance into this dynamic field of endeavor.
SMSU's BS in Agribusiness Management provides students with core business skills, applied science and a choice of academic concentrations in either Agricultural Finance or Farm Management & Marketing. Double concentrations within the Agribusiness major are also an option. Paid summertime internships are an important element in SMSU's Agribusiness Program. 
Preparation
Prospective Agribusiness students should complete the standard college preparation curriculum. High school students whose Agribusiness career plans include science related professions should complete biology, chemistry and mathematics courses as part of the pre-college curriculum. Participation in extracurricular activities such as athletics, community volunteering, band, FFA, or 4-H helps create a well-rounded education.
Agriculture@smsu.edu
The Ag industry surrounds the campus for many miles and is the heart of the regional economy offering students an ideal setting to pursue a career in agriculture. Vibrant relationships with industry provide critical support for SMSU Ag programs in many ways including scholarships and sharing expertise through volunteerism. Across campus SMSU students, faculty, staff and administration create a warm atmosphere "Where You Belong!"
Majors & Minors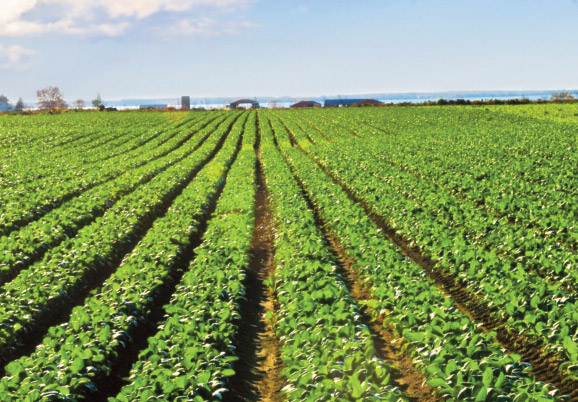 Clubs & Organizations
SMSU students who are active in clubs and organizations build social connections, learn essential life skills and enrich the value of their college experience. SMSU is proud to offer over 100 clubs and organizations! Below are opportunities worth consideration for any student who wants to build their network and expand their agricultural knowledge.
SMSU Ag Club Learn from industry professionals at most meetings, take advantage of regional travel opportunities and participate in social outings all of which help students expand their agricultural horizons.
Ag House Students interested in agriculture can live with others on campus that share their passion for agriculture and engage in experiential learning opportunities.
Post-Secondary Agricultural Student Organization Opportunity to improve and expand agricultural skills through state and national competitions.
Contact Information
Agribusiness Management Program - Office
CH 129, Southwest Minnesota State University
1501 State St.
Marshall, MN 56258
Career Opportunities
SMSU's BS in Agribusiness Management prepares students for rewarding careers in the agriculture and food industries. 100% of our agribusiness graduates are annually hired into full-time positions directly related to their major! Some of these permanent positions include Ag loan officers, commodity brokers, elevator managers, Ag chemical sales, implement dealers, farm managers, and conservation officers to name a few. Currently across the Ag industry, demand greatly outpaces supply of career ready graduates.
FRESHMAN ADMISSION PROCESS
Complete Application
$20 Non-refundable Application Fee
Official High School Transcript(s)
ACT or SAT Test Scores
FRESHMAN ADMISSION REQUIREMENTS
Rank in the upper half of graduating class
Score a composite of 21 or above on the ACT or 990 on the SAT