Interdisciplinary Studies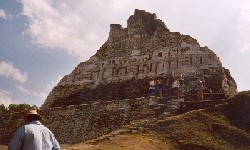 The Individual Interdisciplinary Major (IIM) provides students in good academic standing the opportunity to design and pursue a major which transcends the existing majors offered at SMSU. With the IIM, students can formulate an integrated program from two or more disciplines as part of his/her BA or BS degree requirements to better meet his/her goals than traditional majors.
Majors:
Bachelor of Science: Individualized Interdisciplinary
Bachelor of Arts: Individualized Interdisciplinary
CONTACT INFORMATION
Academic Dean's - Office
Marilee Thomas, Administrative Assistant
BA 268, Southwest Minnesota State University
1501 State St.
Marshall, MN 56258
ACADEMIC COMMONS
The Academic Commons is a study center located in IL 224. Students are invited to study, meet friends, and seek assistance with coursework.
Our Mission is to create enhanced opportunities for learning by bringing an array of student academic support services together in a central, visible, and academically-identified location to facilitate seamless access to services for SMSU students and education resources for the wider community.
FRESHMAN ADMISSION PROCESS
Complete Application
$20 Non-refundable Application Fee
Official High School Transcript(s)
ACT or SAT Test Scores
FRESHMAN ADMISSION REQUIREMENTS
Rank in the upper half of graduating class
Score a composite of 21 or above on the ACT or 990 on the SAT
Last Modified: 12/5/19 4:25 PM