Emphasis of Program

The Education Department now includes programs in health education, physical education - teaching, physical education with emphases in recreation and sports management, coaching, and intramurals. Students gain a broad knowledge of anatomical, physiological, and biomechanical aspects of human movement and become aware of the many fitness and leisure time activities promoting lifelong wellness.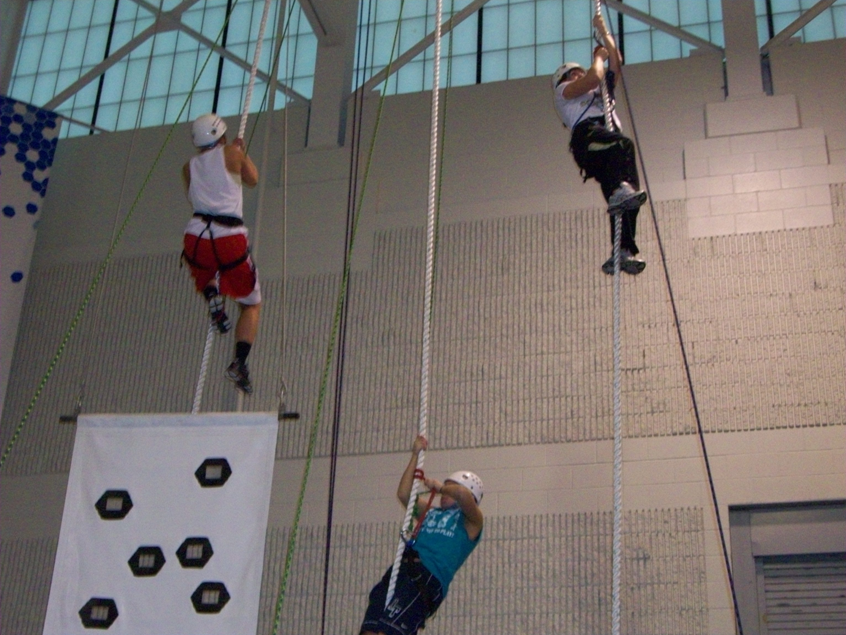 Career Opportunities

Graduates will have a wide variety of career opportunities including: graduate school, teaching K-12 or public/private physical education, health teaching in grades 5-12, health-fitness clubs (director), cardiac rehabilitation, sports marketing, sales and management, community recreation, athletic training.


Activities

Physical Education and Health Education majors are encouraged to gain experience through internships, field work, preschool screenings, work-study jogs in intramurals, fitness centers, and aquatics. The Wellness and Human Performance Club hosts conferences and regional/national speakers. Students participate in public school classroom observation, state and national conventions, student research projects, and faculty/student memberships.

Scholarship Opportunities

Incoming students may be eligible for a number of academic and leadership scholarships through the Office of Admission. These scholarships are awarded based on a student's past academic record, including the ACT, class rank, GPA, and leadership potential.
Last Modified: 3/14/17 4:54 PM