Physics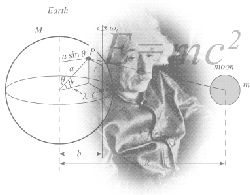 The objectives of the study of Physics is for the student to:
Acquire basic concepts and principles of physics
Become familiar with various types of physical processes and instrumentation
Develop a wide variety of problem-solving skills
Acquire the ability to make critical decisions
Physics is the most fundamental and exact of the physical sciences. Its laws are basic to a deep understanding in all technology fields and in areas of learning such as engineering, astronomy, chemistry, biology, geology, environmental science, and medicine.
As technology continues to develop, there will be a need for skilled people to make new discoveries in the basic sciences. The basic sciences provide the fuel that drives modern technology.
Contact Information
Science Department, Physics
SM 178, Southwest Minnesota State University
1501 State Street * Marshall, MN 56258
FRESHMAN ADMISSION PROCESS
Complete Application
$20 Non-refundable Application Fee
Official High School Transcript(s)
ACT or SAT Test Scores
FRESHMAN ADMISSION REQUIREMENTS
Rank in the upper half of graduating class
Score a composite of 21 or above on the ACT or 990 on the SAT