SMSU Liberal Education Program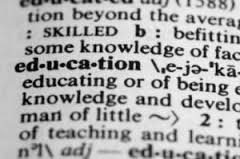 The Liberal Education Program at Southwest Minnesota State University provides students with the opportunity to obtain a solid, general education across the fundamental domains of human knowledge. When empowered with these ideas, facts, skills, and values, students can understand and effectively participate in the affairs of the community, nation, and wider world. The Liberal Education Program is built upon seven Student Learning Outcomes which were developed by the faculty to represent the foundation of higher education.  Graduates of SMSU will continue their liberal arts education as lifelong learners who will engage in a process of integration of the mind, body and spirit.
SMSU Student Learning Outcomes
Upon completion of the Liberal Education Program at SMSU, students will:
Communicate effectively.
Be creative thinkers able to identify, formulate, and solve problems using interdisciplinary perspectives.
Be critical thinkers who evaluate information wisely and examine how assumptions and positions are shaped.
Understand both physical and social aspects of the world and their place in it.
Embrace the similarities among peoples and appreciate the diversity that enriches the human experience.
Analyze moral judgments and engage in moral discourse.
Practice responsible citizenship in their local and global communities.
Download the complete list of SMSU student learning outcomes with suboutcomes
Structure of the Liberal Education Program
Communication, Critical Thinking, and Information Literacy are considered to be the core skills emphasized throughout the SMSU Liberal Education Program (LEP).
The Minnesota Transfer Curriculum (MnTC) is one part of the Liberal Education Program.  Courses to satisfy the 10 MnTC goal areas serve as starting points for a student's achievement of the LEP outcomes. While completing these courses, students cannot count more than two courses with the same prefix. Taking a course that satisfies more than one area does not reduce the overall credit total.
In addition to the Minnesota Transfer Curriculum students at SMSU complete additional requirements in the core skill areas. 
Other Curricular Requirements
Each student will be required to complete a 3-credit course, at the sophomore level or above, that focuses on written communication skills and builds on the other core skills.
After completing at least 60 credits, including a majority (30 credits) of their MnTC courses, students will take a 3-credit, 400-level contemporary issues seminar. These seminars will focus on creative thinking and require students to use their core skills to identify and solve problems from interdisciplinary perspective.
Each major must include one or more upper-level courses that emphasize the Core Skills of written and oral communication, information literacy, and critical thinking. These courses may be from the major's department OR they may be courses offered by other departments.