Chef Uniforms and Knife Kits
All Culinology majors and Hospitality Management majors with Culinary Management concentration are required to purchase their own set of uniforms, 2 pair of safety shoes and a knife kit. Courses such as CULG 200, 210, 250, 300, and HOSP 301L require these uniforms. We recommend ordering two sets of uniforms if you don't do laundry weekly. The uniform set consists of chef's coat, chef's pants, skull cap, 4-way apron.  
One place from which you can purchase safety shoes is "Shoes for Crews." The shoes must be closed-toed and have non-slip soles.
For knife kits, your options are to order the VICTORINOX kit or the MERCER TOOL kit (M4SWM2 or M4SWM3). The M4SWM2 kit has the forged Chef's knife and all other stamped knives, whereas the M4SWM3 has all forged knives. The VICTORINOX kit is comparable to the M4SWM2 kit, with the forged Chef's knife and all other stamped knives.  Here is a simple guide to the difference between forged and stamped knives:  Best Chef Knives.
All knife kits contain a thermometer, sharpening steel, stamped 6" boning knife, stamped 10" slicer, stamped 3.5" paring knife, vegetable peeler, and a durable case with strap.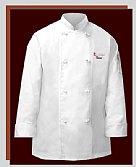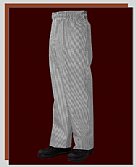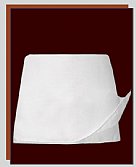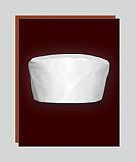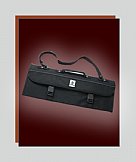 Ways to purchase the uniforms and the knife kits:
Option 1: New Chef
Follow this link to place your uniform order:  https://schools.newchef.com/SchoolStore/pc/Checkout.asp?cmode=1. Use the school code, SOUTHWEST when creating a log-in.
Follow this link to order your VICTORINOX knife kit from NewChef: https://schools.newchef.com. Use the school code, SOUTHWEST.  You will need to create log-in to place an order.
The New Chef's uniform comes in unisex size. This option is for online ordering and you don't have to visit a store. Therefore, you cannot see the product before you purchase them.
Option 2: Mercer
You can purchase the MERCER TOOL kit and Mercer uniform directly from Maxwell Food Equipment store in Marshall, MN. Store details are below:
220 West Main St.
Marshall, MN 56258
507-337-5550
Hours
Monday-Friday:10 a.m-6 p.m., Saturday: 10 a.m.-3 p.m.
This option requires you to go to the store but you can see and touch the product before you make the purchasing decision. In addition, Mercer uniform comes in male and female size. If you need small female size, Mercer chef's coat and pants will fit you better than unisex small or xsmall size.