Philosophy Program Links & Resources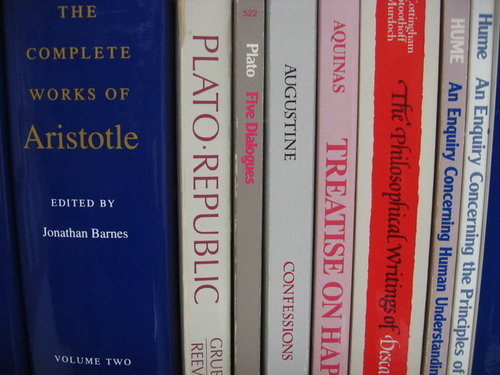 Here are links to some useful philosophical resources:
Research
"The Philosopher's Index is the world's most current and comprehensive bibliography of scholarly research in philosophy, serving the philosophical community worldwide" (http://philindex.org/).
SMSU's Library Guide for Philosophy
This guide is designed to help you locate the SMSU library's philosophical resources.
The Stanford Encyclopedia of Philosophy
"From its inception, the SEP was designed so that each entry is maintained and kept up to date by an expert or group of experts in the field. All entries and substantive updates are refereed by the members of a distinguished Editorial Board before they are made public" (http://plato.stanford.edu/about.html).
The Internet Encyclopedia of Philosophy
"The Internet Encyclopedia of Philosophy (IEP) (ISSN 2161-0002) was founded in 1995 as a non-profit organization to provide open access to detailed, scholarly information on key topics and philosophers in all areas of philosophy" (http://www.iep.utm.edu/home/about/).
The Discipline
The American Philosophical Association
"The American Philosophical Association was founded in 1900 to promote the exchange of ideas among philosophers, to encourage creative and scholarly activity in philosophy, to facilitate the professional work and teaching of philosophers, and to represent philosophy as a discipline. Having grown from a few hundred members to over 10,000, the American Philosophical Association is one of the largest philosophical societies in the world and the only philosophical society in the United States not devoted to a particular field, school, or philosophical approach" (http://www.apaonline.org/?page=history).
"Daily Nous provides information and news for and about the philosophy profession" (http://dailynous.com/about/).
Graduate Study
The Philosophical Gourmet Report
"This report [by the University of Chicago's Brian Leiter] ranks graduate programs primarily on the basis of the quality of faculty" (http://www.philosophicalgourmet.com/reportdesc.asp).
Critical Thinking
AUSTHINK
"Critical thinking on the web: a directory of quality online resources" (http://austhink.com/critical/).