Social Work
About the Program
Southwest Minnesota State University's Social Work Program offers a Bachelor of Science: Social Work degree (BSSW) in beginning generalist social work practice. A Bachelor of Social Work education combines liberal arts with professional social work foundation content to prepare to work effectively with individuals, families, small groups, communities, and organizations.
Legal Regulation for Baccalaureate Social Workers
Through licensure, the State of Minnesota legally regulates baccalaureate social workers and requires minimum competency to protect the public and regulates the use of the social work title and practice. Students who graduate from an accredited, undergraduate social work program, such as Southwest's, are eligible to apply to take the social work licensure exam.
Accreditation
Southwest Minnesota State University's Social Work Program is accredited by the Council on Social Work Education's Board of Accreditation.
Accreditation of a baccalaureate or master's social work program by the Council on Social Work Education's Board of Accreditation indicates that it meets or exceeds criteria for the assessment of program quality evaluated through a peer review process. An accredited program has sufficient resources to meet its mission and goals and the Board of Accreditation has verified that it demonstrates compliance with all sections of the Educational Policy and Accreditation Standards.
Accreditation applies to all program sites and program delivery methods of an accredited program. Accreditation provides reasonable assurance about the quality of the program and the competence of students graduating from the program.
Majors & Minors
Clubs & Organizations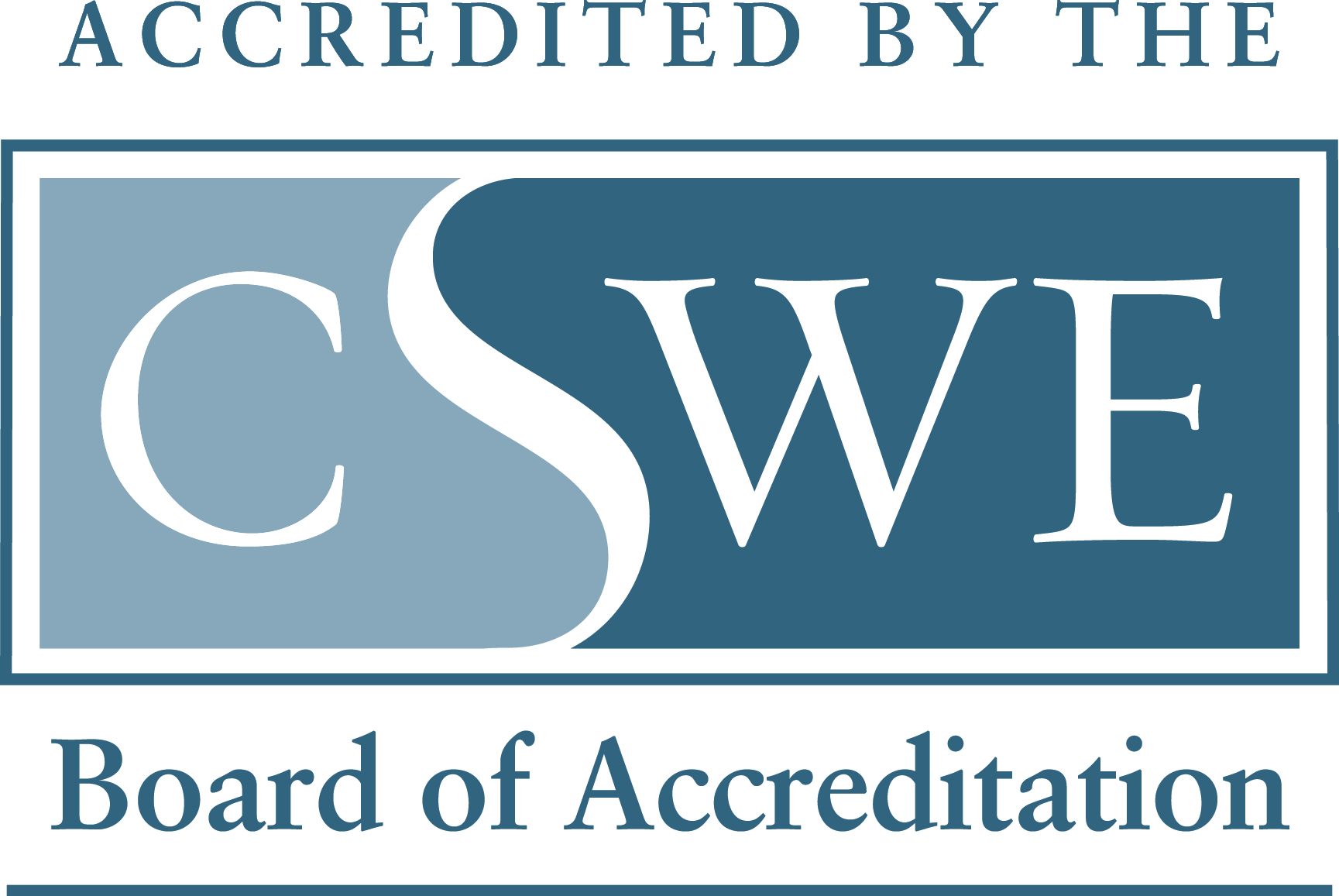 Activities
Co-curricular activities are available including the Student Social Work Association (SSWA) which sponsors speakers, field trips, social service projects and other activities. SSWA is a student organization based on the principles and practices of the National Association of Social Workers (NASW), the professional organization of social work practitioners. Students are encouraged to join NASW as a student member early in their academic career. The acclaimed Global Studies Program and other special projects provide additional opportunities for social work majors.
Facilities
Students will have access to both email and the internet via SMSU's wi-fi system and computer labs. The online computer system is available for library research.
Preparation
The professional social worker must have a sound background in social sciences, including sociology, psychology, political science, economics, cultural studies, and history, as well as mathematics and biological sciences. BSW graduates are trained in assessment, interviewing, service planning, case management, crisis intervention, problem solving, program evaluation, community outreach, advocacy, and research.

From One of Our Students
"I chose this university because It has a very good Social Work program and its far enough away from home that I feel I can spread my wings and step out of my comfort zone. Some of the things I like about my major are that the professors are very easy to learn from, they are understanding, and are very helpful."
–Bella Martinez, Social Work major from Watertown, South Dakota
Career Opportunities
Southwest Minnesota State's social work major prepares students for graduate study and for positions in a number of practice settings such as public and private social service agencies, hospitals, nursing home/hospice programs, outpatient facilities, residential care facilities, courts/criminal justice programs, elementary/secondary schools, vocational rehabilitation programs, and psychiatric institutions. Social workers provide services in the following areas: children and youth, services to the aged, family services, group services, medical and health care, mental health, developmental disabilities, alcohol and substance abuse, corrections, criminal justice, school social work, employment-related services, public assistance/public welfare, and community organization and planning services.
Child & Family Social Work
Child Protection
School Social Work
Gerontological Social Work
Hospice & Palliative Care Social Workers
Mental Health Substance Abuse
Clinical Social Work...and many more!
Contact Information
Social Work Program - Office
CH 129, Southwest Minnesota State University
1501 State St.
Marshall, MN 56258
Internships
A field practicum is an integral component of the BSW curriculum. BSW students must have a minimum of 440 supervised hours of field experience in a social service agency. Through their field practicum, BSW students refine their professional social work skills, and integrate classroom course content with on-the-job experience in service provision, outreach, networking, and resource development.
FRESHMAN ADMISSION PROCESS
Complete Application
$20 Non-refundable Application Fee
Official High School Transcript(s)
ACT or SAT Test Scores
FRESHMAN ADMISSION REQUIREMENTS
Rank in the upper half of graduating class
Score a composite of 21 or above on the ACT or 990 on the SAT