Transcripts and Diplomas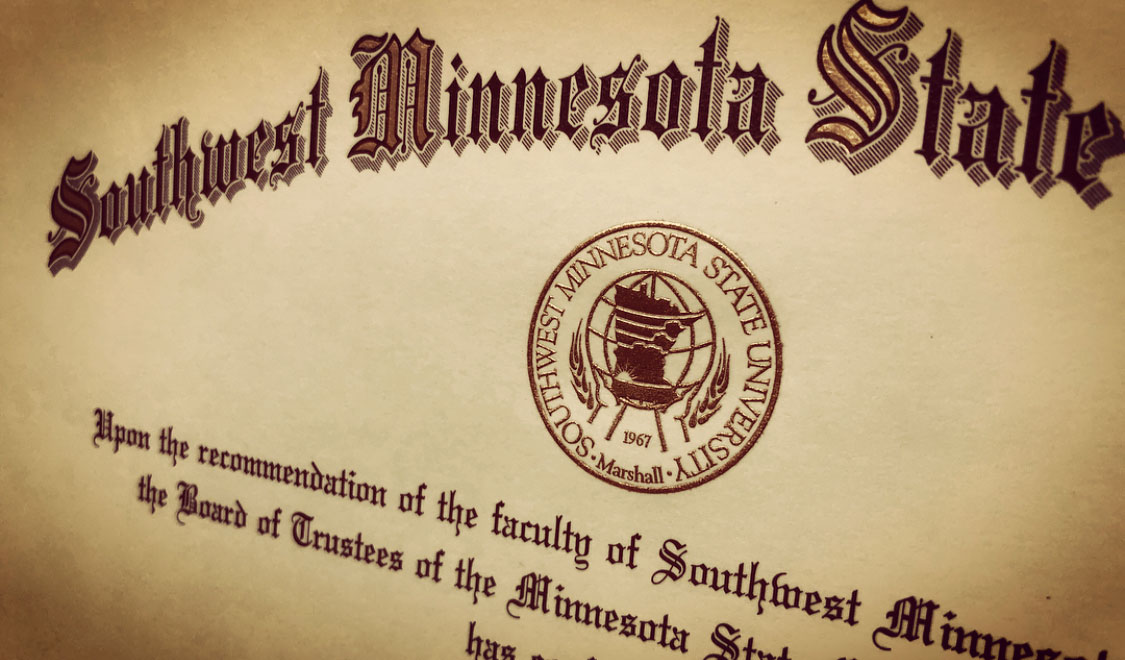 Transcripts
Transcripts are official documents that are used to apply for graduate schools and jobs.
One official transcript is provided free of charge for all graduates. 
Click here to get information for ordering additional copies.
Diplomas
All SMSU graduates are awarded diplomas. Students will receive an e-mail from Parchment to download/share their e-diploma. Actual diplomas will be mailed out 12 weeks after the e-mail from Parchment.