Undergraduate Research Conference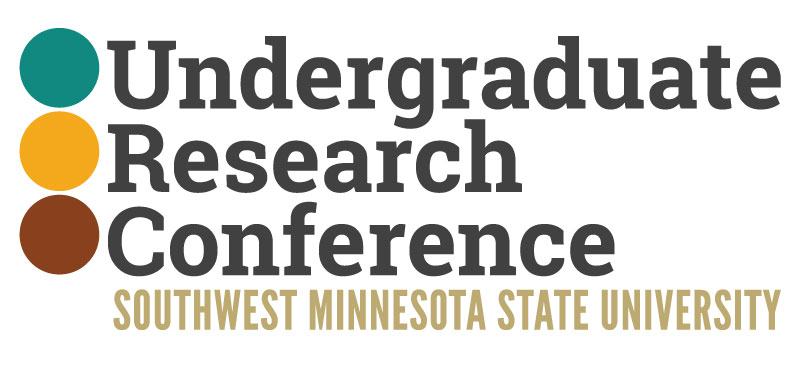 Purpose
The purpose of the Annual SMSU Undergraduate Research Conference is to highlight the original work done by SMSU undergraduate students at a one-day conference to be held annually at the SMSU campus. The public, including the university and Marshall community, friends, parents, alumni, prospective students and employers are all encouraged to attend and enjoy the excitement of intellectual accomplishments of our students.
Presenter Information
Applications for student presentations are due NO LATER than October 10th by 5:00 pm.

Please submit ONE application per presentation.
 

Abstracts for student presentations are due NO LATER than November 14th by 5:00 pm.
---
How The Conference Started
The conference was initiated fall of 2006 by Dr. Emily Deaver, Associate Professor of Environmental Science. After she and Dr. Thomas Dilley conducted an Environmental Science program review in 2005-2006, it was clear that our science students needed more experience conducting research and communicating the results of that research to the broader community. The 1st Annual SMSU Undergraduate Research Conference was designed as a mechanism for SMSU science students to engage in a professional exchange of scientific ideas, as well as a means to showcase and celebrate their hard work and accomplishments. The first year program included 21 oral and 27 poster presentations from science students in Environmental Science, Biology, Physics and Chemistry. Because of the positive feedback from the campus, fall 2007 the conference was expanded to include all disciplines across campus. The 2nd Annual SMSU Undergraduate Research Conference doubled the number of presenters with 13 different programs across campus participating. The hope is that the conference will continue to grow each year as we celebrate the intellectual achievements of SMSU undergraduates.
Last Modified: 12/3/19 1:32 PM