Department of Business Innovation & Strategy

The Department of Business Innovation and Strategy encompass four dynamic areas of study; Accounting, Finance, Management and Marketing.   All the different programs have the common goal of developing an entrepreneurial and critical mindset among students. Our graduates are positioned to succeed in their future professions and contribute positively to the various communities in which they live.
Our mission reflects the university's mission emphasizing the need to open the university to the globalization trend.
"The BIS Department's mission is to prepare students to meet the complex challenges in their local and global communities.  Our comprehensive business programs are dedicated to connecting students' academic and practical professional development experiences in southwestern Minnesota to the global nature of business.".
The faculty in the BIS Department are dedicated professionals with many combined years of industry experience and teaching experience.  Students are the top priority of the Department's faculty:
Assisting students in finding the area of study most suited to their skills, abilities, and interests;
Offering them leading edge curriculums that are relevant to today's student;
Fostering an inclusive educational environment;
Developing practical and valued skills and competencies that help students transition their learning into successful career opportunities.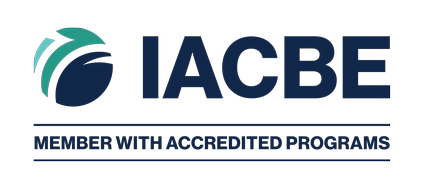 The Department of Business Innovation & Strategy at Southwest Minnesota State University has been awarded the status of Candidate for Accreditation by the International Accreditation Council for Business Education (IACBE) located at 11374 Strang Line Road in Lenexa, Kansas, USA.  For a listing of degrees, click on the IACBE logo.