RALCO Employee Wellness Participation Forms
Forms
**Completion of the below forms is required prior to meeting with a trainer or participating in any program.
PAR-Q+ Form (used with permission by the PAR-Q Collaboration)
Consent and Release
Parking on Campus
Participants of the program are encouraged to view the University Public Safety, Parking Information web page to find out more about parking on campus.
**Participants - make sure your parking pass is valid, visible and hanging from the rear view mirror of your windshield.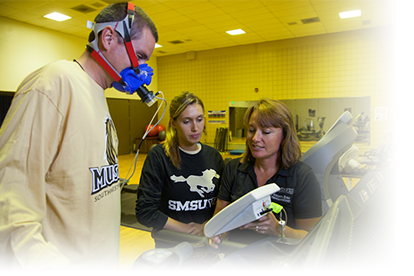 Kris Cleveland, PT, DPT
Assistant Professor of Exercise Science
Director, Exercise Science Wellness & Human Performance Center
PE 220
1501 State Street * Marshall, MN 56258
Ph: (507) 537-7233 * Fax: (507) 537-6151
Email: Kris.cleveland@smsu.edu
You may also contact:
Science Department, Exercise Science Program
SM 178
Southwest Minnesota State University
1501 State Street * Marshall, MN 56258
Ph: (507) 537-6178 * Fax: (507) 537-6151