History
About the Program
Southwest Minnesota State University's History Program is designed to help students understand themselves and their world through the study of the past. The program encourages students to explore and analyze themes, events, and people in history in order to gain a stronger comprehension of the contemporary world. In the process, students also develop skills in writing, speech, and critical thinking, which will be useful in their careers. Southwest's History Program offers courses in a variety of fields of historical study. A Bachelor of Arts in History, a minor in History as well as a minor in Social Studies, Gr. 5-8 for Social Science Secondary Education Teaching Licensure are both available at Southwest Minnesota State University.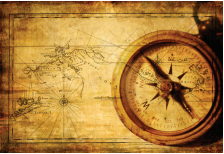 Majors & Minors
Dr. Jeff Kolnick Inaugural MLK Humanitarian Award Recipient   
Activities
An active History Club
Sponsors Women's History Month events (March)
Holds speaker series and films
Invites speakers from the community
Facilities
History students often make use of the Southwest Minnesota Regional Research Center, a repository of
public documents and a historical research library located in the McFarland Library at SMSU. The History Center promotes the study and preservation of Southwest Minnesota's historical, cultural, ethnic and religious heritage. Business, church, school, legislative, governmental, and immigration records are among the main resources available to students, faculty, and the community. The Center's activities include collecting and preserving historical documents, recording oral history, promoting and organizing conferences and lectures, and disseminating information and knowledge. History students may do research via the library's collections that include the University Archives, as well as online resources available through the McFarland Library.
Career Opportunities
The History Program educates students for a wide variety of positions in the academic, professional, governmental and business worlds. The history major is one of the commonly chosen courses of study for those students who wish to go on to law school or to graduate school. The program also prepares a student for a career in public service and administration, public service organizations or government agencies. Our students have been accepted at the best graduate schools and law schools in the country, such as the University of Minnesota, University of Nebraska, and Columbia University
Law School
Graduate School
Public service
Administration
Public service organizations
Government agencies
Businesses
Historical Organizations
Teaching Abroad
Teaching
Museums
National Parks
Contact Information
History Program - Office
CH 129, Southwest Minnesota State University
1501 State St.
Marshall, MN 56258
Campus Clubs related to Major
Model United Nations Club
Student Anti-Genocide Coalition (STAND)
FRESHMAN ADMISSION PROCESS
Complete Application
$20 Non-refundable Application Fee
Official High School Transcript(s)
ACT or SAT Test Scores
FRESHMAN ADMISSION REQUIREMENTS
Rank in the upper half of graduating class
Score a composite of 21 or above on the ACT or 990 on the SAT