Contact Information: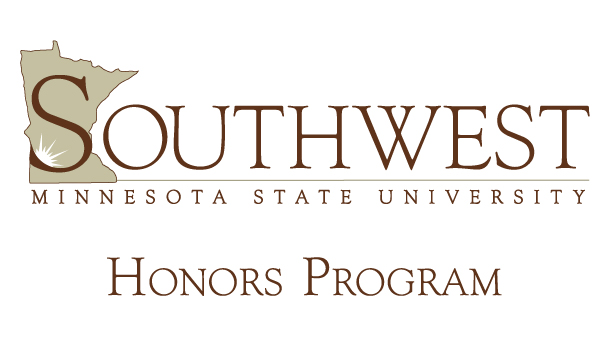 Office: BA 109
Phone: 507-537-7141
Fax:    507-537-6815
Email: Brett.Gaul@SMSU.edu
The Honors Program at Southwest Minnesota State University offers qualified students from all disciplines enhanced opportunities to develop leadership skills, engaged critical thinking, and global consciousness. The Honors Program supports an undergraduate education through a rigorous and challenging curriculum with a focus on the individual student's potential talents, interests, and abilities. Honors Program students are encouraged to design an academic plan that creates innovative experiences, exploration of diversity, interdisciplinary connections, and contributions to the community.
The Honors Program offers two pathways: the Traditional Pathway and the Transfer Pathway. The Traditional Pathway provides qualified students with an alternative to the university's Liberal Education Program (LEP). In place of the standard LEP, honors students, in consultation with the Honors Program Director and a review board of faculty members from diverse disciplines, design their own course of study in the liberal arts—one that is more challenging and directly suited to their individual academic needs. Traditional Pathway students are also required to take Introduction to Honors, Honors Seminar, and core courses from three different categories. Core courses chosen must be from more than one discipline. Additionally, each student is required to complete an hour-long senior dialogue with selected faculty members.
The Transfer Pathway is an option for transfer students. (Talk to the Honors Program Director to determine which pathway is most appropriate for your situation.) Transfer Pathway students are required to complete the Minnesota Transfer Curriculum, a senior dialogue, Honors Seminar, and core courses from three different categories. Core courses chosen must be from more than one discipline. Students who choose this pathway may not double-count core courses for the Minnesota Transfer Curriculum.
Once admitted to the Honors Program, students will be required to maintain an overall 3.3 cumulative grade point average. Students successfully completing the Honors Program with an overall cumulative grade point average of 3.3 or above will graduate from the Honors Program, and being an Honors Program graduate will be noted on their transcripts and at Commencement. Students who do not maintain the required academic standards for the Honors Program will not graduate from the Honors Program, but will graduate if all other Southwest Minnesota State University requirements for graduation have been met.
Students with a Composite ACT score of 27 or above are automatically admitted to the SMSU Honors Program.
Students with Composite ACT scores of 24-26 are encouraged to apply to the SMSU Honors Program.

To apply to the program, applicants must submit:
o The Honors Program application (online Honors Program application) (or, if you prefer, paper Honors Program application)
o A typed 500-word essay stating your reasons for wishing to participate in the Honors Program, the qualities you bring that would benefit the program, and what you want to get out of your higher education experience—including your honors education experience.
o An unofficial copy of your transcript
o A letter of reference (preferably from a teacher)
Mail your transcript and letter of reference (and application and essay if you completed the paper application) to:
Dr. Brett Gaul, Honors Program Director
Southwest Minnesota State University
1501 State Street
BA 109
Marshall, MN 56258
Last Modified: 9/15/17 2:30 PM