Honors Program
About the Program
The Honors Program at Southwest Minnesota State University offers qualified students from all disciplines enhanced opportunities to develop leadership skills, engaged critical thinking, and global consciousness. The Honors Program supports an undergraduate education through a rigorous and challenging curriculum with a focus on the individual student's potential talents, interests, and abilities. Honors Program students are encouraged to design an academic plan that creates innovative experiences, exploration of diversity, interdisciplinary connections, and contributions to the community.
The Honors Program offers two pathways: the Traditional Pathway and the Transfer Pathway. The Traditional Pathway provides qualified students with an alternative to the university's Liberal Education Program (LEP). In place of the standard LEP, honors students, in consultation with the Honors Program Director and a review board of faculty members from diverse disciplines, design their own course of study in the liberal arts—one that is more challenging and directly suited to their individual academic needs. Traditional Pathway students are also required to take Introduction to Honors, Honors Seminar, and core courses from three different categories. Core courses chosen must be from more than one discipline. Additionally, each student is required to complete an hour-long senior dialogue with selected faculty members.
The Transfer Pathway is an option for transfer students. Transfer Pathway students are required to complete the Minnesota Transfer Curriculum, a senior dialogue, Honors Seminar, and core courses from three different categories. Core courses chosen must be from more than one discipline. Students who choose this pathway may not double-count core courses for the Minnesota Transfer Curriculum. Regardless of pathway, graduation from the Honors Program requires a cumulative grade point average of 3.3 or higher.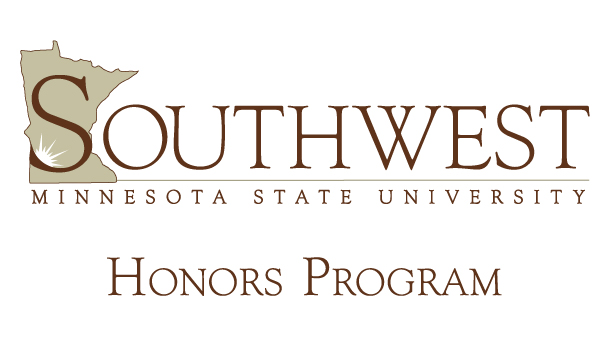 Benefits
One of the primary benefits of the program is the recognition and sense of accomplishment that comes from taking charge of one's own education. As recognition of this achievement, Honors students are awarded a special medallion and lead the parade of graduates at commencement. The achievement of Honors Program completion is also noted on the student's transcript, which is of considerable importance for those applying to graduate or professional school and those competing in the job market.
Honors students who maintain a 3.3 grade point average are eligible to register first for classes, assuring them of getting the courses they want. Honors students may also earn extra credit hours in classes by taking "Honors Credits." This allows students the opportunity to pursue their studies in greater depth, working closely with individual professors. The program also provides some scholarships awarded on a competitive basis, a lounge designated for Honors student use, and an Honors Club that sponsors various activities.
"I originally started the Honors Program as something to add to my resume, but it became much more than that. It provided me with the unique opportunity to revamp the traditional LEP and take courses that were better suited for my career path. I was able to take more control and ownership of my education, which helped me take it more seriously from the beginning. My honors courses also challenged me in ways very different from my major courses. They, along with my fellow honors students, caused me to think outside my comfort zone and consider differing perspectives in our dynamic world."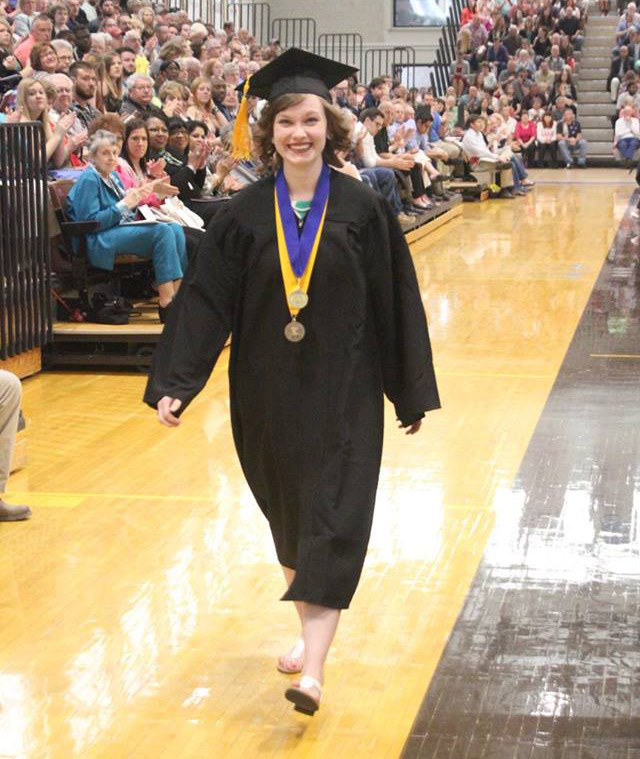 Honors Opportunities
Independent approach to SMSU's Liberal Education Program
Special recognition and sense of accomplishment
Availability of extra "Honors Credits" for coursework
Travel to honors conferences
Access to the Curtler Honors Lounge
Early registration
Honors Club
The Honors Club provides a venue for co-curricular activities with other Honors students. The club organizes various academic and educational activities throughout the year. Such activities include supper with professors, movie nights, and educational road trips.
HOW TO APPLY
Complete and submit the online application form and short essay at www.smsu.edu/academics/programs/honors/forms/form343.html

Send a letter of recommendation (preferably from a teacher) and an unofficial transcript to:

Honors Program
Attn: Dr. Brett Gaul
Southwest Minnesota State University
1501 State Street
Marshall, MN 56258
Contact Information
Honors Program
BA 109, Southwest Minnesota State University
1501 State St.
Marshall, MN 56258
FRESHMAN ADMISSION PROCESS
Complete Application
$20 Non-refundable Application Fee
Official High School Transcript(s)
ACT or SAT Test Scores
FRESHMAN ADMISSION REQUIREMENTS
Rank in the upper half of graduating class
Score a composite of 21 or above on the ACT or 990 on the SAT
HONORS PROGRAM ADMISSION REQUIREMENTS
Students with a Composite ACT score of 27 or above are automatically admitted to the SMSU Honors Program when they apply to SMSU.
Students with Composite ACT scores of 24-26 are strongly encouraged to apply to the SMSU Honors Program.