Application Status
How can I check the status of my application?
At anytime after the SMSU Financial Aid office has received the FAFSA, students can check the status of their financial aid application through the SMSU website.  To access your application information go to http://www.smsu.edu/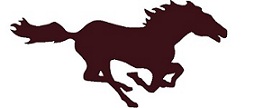 Click on Menu
E-Services
Enter your STAR ID and password
Financial Aid
Financial Aid Offer Notification 
Once the SMSU Financial Aid Office receives your FAFSA results, and you are accepted for admission to SMSU, we will check your file for completeness. If additional forms and/or information is needed, we will send you a letter explaining what is necessary. Once we have complete and accurate information from you, we will send you a letter stating that your offer has been finalized.  The letter will include details on how to access your offer online.  The offer will include eligibility for the following programs: Federal Pell Grant, Federal Supplemental Educational Opportunity Grant, Minnesota State Grant, Work Study, Federal Direct Loans, and SMSU scholarships.
Your financial aid offer can be accessed at: http://www.smsu.edu
Click on Menu
E-Services 
Enter your STAR ID and password
Financial Aid