Communication Arts and Literature Education, English
About the Program
The English Program at Southwest Minnesota State University offers the Communication Arts & Literature Education, English major leading to Minnesota licensure to teach English. The program also offers majors in Literature, Creative Writing, and Professional Writing & Communication. Courses in the English education major are intended to prepare students to teach English and Speech in grades 5-12. Courses offered by the English Program focus on preparation for the effective teaching of language arts, literature, and composition.
Education
SMSU believes that experiencing the classroom is an important part of every Education major. As freshmen, students take an introductory education class where they experience being in the middle school or secondary classroom right away. This class helps students experience the classroom before they delve into the major.
Literature
The English Program offers a wide range of classes that prepares students for teaching their own classes someday.
A CAED Major Should...
possess strong grammar, writing, and reading skills;
have taken college prep courses in writing and reading;
have been involved in the high school newspaper, drama, forensics, and/or the yearbook;
have a wide background in reading, especially in the classics, such as Shakespeare and more contemporary American and British writers.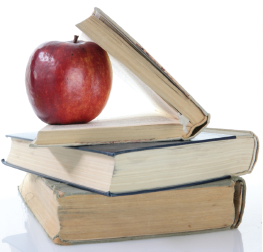 Activities
The English Program provides many opportunities for students to gain additional experience outside the classroom. SMSU's student literary and arts journal ( Perceptions) and the student newspaper ( The Spur) provide practice and expertise for students interested in participating in such activities as part of their teaching careers. Many nationally known writers visit SMSU for readings and events such as Marshall Festival and the Visiting Writers Series.
Students also have the opportunity to work in the Writing Center, where they tutor other students on their writing, and in the process sharpen their own communication and teaching skills.
Mentorships allow students to work one-on-one with faculty on writing, teaching, and research projects. Students who intend to become teachers participate in numerous regional middle school or high school related activities under the auspices of the Education Program. Student teaching placement may be local, but for those who are interested, opportunities to student teach in metropolitan or suburban areas are also possible. International student teaching is an option.
"There were so many great things that I participated in at SMSU that gave me experiences that I cherish today...SMSU was the perfect size and gave me many opportunities to develop, grow, and become the person I am today."
Clubs & Organizations
Visit Catalog
Facilities & Services
Well-equipped computer labs across campus provide students with computing resources that support writing and electronic research. Students also have access to e-mail and the Internet via Macintosh and PC labs. The SMSU Writing Center, an on-campus facility staffed by student employees, offers prospective teachers the opportunity to work first-hand with students seeking help with their writing skills.
The McFarland Library gives students access to research, books, and other materials needed for every class. In addition, it has many online movies and music CDs for borrowing. It is also a great place to study alone or with classmates in private study rooms.
English majors have their own lounge, the Holm & Dacey Lounge, which houses a lending library of books and literary magazines. All English majors are encouraged to join the English Club. Campus residents may opt to live in the Fine Arts Community, the home for all English, Speech, Theatre, and Art majors.
Career Opportunities
What Can I Do with This major?
Throughout Minnesota where the demand for teachers continues.
Throughout the country where our graduates have found jobs in Chicago, New Orleans, Colorado, California, Boston, even in Berlin, Germany, and Halmstad, Sweden.
Other paths are also open;

Graduate school
Overseas teaching
"I love the English program because it gave me diverse opportunities to explore different aspects of English and Literature. I get the help I need promptly from the teachers who make learning fun, yet challenging as well."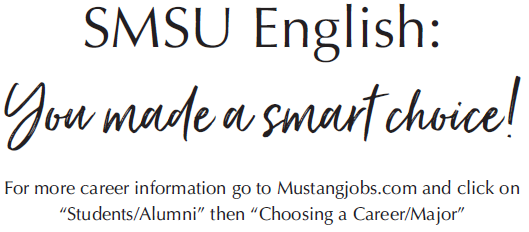 Contact Information
English Program - Office
BA 221, Southwest Minnesota State University
1501 State St.
Marshall, MN 56258
FRESHMAN ADMISSION PROCESS
Complete Application
$20 Non-refundable Application Fee
Official High School Transcript(s)
ACT or SAT Test Scores
FRESHMAN ADMISSION REQUIREMENTS
Rank in the upper half of graduating class
Score a composite of 21 or above on the ACT or 990 on the SAT