English - Literature
About the Program
Writing and literature courses broaden students' communication skills, as well as their general cultural and aesthetic awareness. The program offers a full range of American, British, and world literature classes. Ample attention is also given to modern and contemporary literature and living writers. The English Program faculty actively publish books, essays, stories, poems, and articles.
Mentor scholarships allow students to work one-on-one with faculty on writing, teaching, and research projects. Many nationally known writers visit SMSU for readings and events, such as the Marshall Festival. English majors have their own lounge, the Holm & Dacey Lounge, which houses a lending library of books and literary magazines. All English majors are encouraged to join the English Club. Campus residents may opt to live in the Fine Arts Community, the home for all English, Speech, Theatre, and Art majors.
Core Literature Classes
SMSU has a large selection of literature classes from traditional to contemporary genres. These range from Shakespeare and British Literature to American and Post-World War II courses. Special emphasis is given to women's literature, literary criticism, and diversity literature.
Part of the University
Literature majors can take advantage of all that SMSU has to offer. They may attend national writing conferences and hear visiting writers who regularly present on campus. The major lends itself to pre-law and pre-business if students add a second major or wisely use their elective credits. Majors may also be pre-medicine with additional advising from a science professor. The major prepares students for graduate studies in literature and in library science.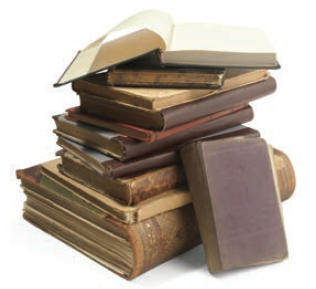 An English with Literature Emphasis Major should...
possess strong grammar and writing skills;
have strong reading skills and a broad reading background;
have advanced writing and reading classes from high school that include Shakespeare and other major contemporary American, British, and world writers.
Activities
The Spur (SMSU student newspaper): a chance for students to practice writing for the campus audience
Writing Center: upper-class students are eligible to become tutors
Scholarship/Mentorship: allows students to work one-on-one with SMSU faculty while receiving tuition reimbursement
Perceptions: a literary and arts journal for students to have their works published
The English Club: students attend regional and national writing conferences, as well as plan writing-related events
Readings and Open Mic Events: students may read their own writing or hear the writing of nationally-known writers
Marshall Festival: opportunities to see numerous readings, panels, and discussions with regional and nationally-known authors, as well as volunteer to work in various aspects behind-the-scenes
Creating Spaces: students serve as the first-tier judges for an annual creative writing contest for 3rd to 12th grade students in the 18-county region
"The one-on-one interaction with talented and knowledgeable professors was invaluable. The opportunities that I had at SMSU are something I could never experience at any other university, which has made all the difference to my education and professional growth."
Facilities & Services
Well-equipped computer labs across campus provide students with computing resources that support writing and electronic research. Students also have access to e-mail and the Internet via our Macintosh and PC labs. The SMSU Writing Center is available to help writers from all disciplines.
The McFarland Library gives students access to research, books, and other materials needed for every class. In addition, it has many online movies and music CDs for borrowing. It is also a great place to study alone or with classmates in private study rooms.
Career Opportunities
Graduate school for those interested in teaching at the college level

Preparation for law school
Librarians
National and International Business Executives
Public Relations
Prep for medical school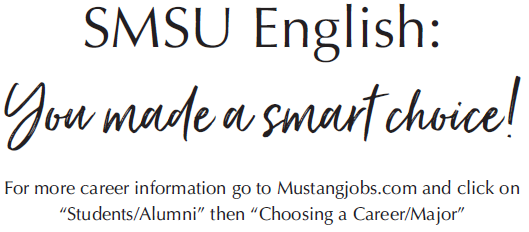 Contact Information
English Program - Office
BA 221, Southwest Minnesota State University
1501 State St.
Marshall, MN 56258
FRESHMAN ADMISSION PROCESS
Complete Application
$20 Non-refundable Application Fee
Official High School Transcript(s)
ACT or SAT Test Scores
FRESHMAN ADMISSION REQUIREMENTS
Rank in the upper half of graduating class
Score a composite of 21 or above on the ACT or 990 on the SAT