Financial Aid
Welcome from the Student Financial Aid Office!
SMSU does not charge out of state tuition

(with very few exceptions)
OFFICE HOURS: 9:00 am to 3:00 pm
We look forward to helping you attain your educational goals!
The mission of the Student Financial Aid Office is to provide fair, equitable, and unbiased service to students seeking financial aid. This mission supports the mission of the University by helping students find financial means that enable them to enroll in and complete their academic programs. The office guarantees delivery of federal and state financial assistance to students within rules and regulations established by the respective departments of education. The Student Financial Aid Office coordinates all federal, state, and institutional financial assistance, including grants, scholarships, student employment, and student loans.
Apply for Financial Aid Now - SMSU FAFSA Code #002375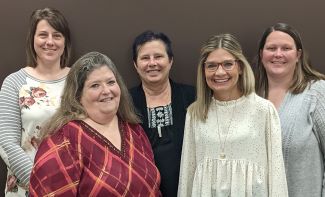 Financial Aid Offer Status
Estimated Costs for One Semester
Telephone calls, Walk-in's and Appointments are always Welcome!!

Please contact us at 507-537-6281 or 1-800-642-0684, extension 6281.