Department of Social Science Scholarship Information
Various scholarships are offered within the Social Science Department. Below is a listing of scholarships. Funding amounts are limited and vary yearly. Not all scholarships are available on a yearly basis. Scholarships will be awarded during spring semester and applied toward tuition for the following fall/spring semesters.  Awards are disbursed through the SMSU Financial Aid office. For more information on scholarships or disbursement of funds, contact Financial Aid or SMSU Foundation.
***Scholarship applications are due March 31, 2024.
Click "Scholarships@SMSU" to apply!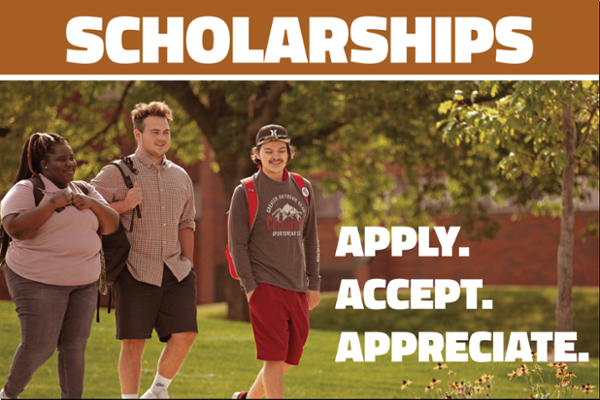 Social Science Scholarships:
Maynard F. Brass Memorial Scholarship
Catherine I. McNally Scholarship
Cowan Scholarship
John Zwach Scholarship
Justice Administration Second Chance Scholarship                           
Robert White Memorial Scholarship
Perryman-Visser Award
Ethel and Joseph Amato, Sr. Memorial Scholarship
Nick Roberts Memorial Scholarship
History Scholarship
Psychology Scholarship
Sociology Scholarship
Political Science