Welcome from the Director
Welcome to the SMSU Writing Center! We're glad you are exploring our web site and finding out more about what the Writing Center can offer.
My mission as the Director of the SMSU Writing Center is to ensure that all students feel welcome and supported by our staff and receive the help they are seeking for their writing needs. We really mean ALL SMSU students. The Writing Center offers support to students wherever you might be and in whatever program you might be enrolled, across all stages of your writing projects. If ever you have any questions, concerns, or suggestions, please do not hesitate to reach out to me.
I also strive to make sure that the tutors themselves have an excellent working and learning experience, as the work that they do in the Writing Center helps them develop valuable skills for their future careers. Past tutors often tell me tutoring is one of the best things they did at college. (Plus we like to have fun, get to know new people, and go to conferences too.) Consider joining us if you too like to talk about or puzzle through writing and help others.
Lastly, I work to support faculty and other support services on campus. We all have a shared goal of wanting students to succeed, and part of my mission is to make sure that the Writing Center provides the support to help that happen.
See you at the Writing Center!
--Dr. Lori Baker / lori.baker@smsu.edu
My background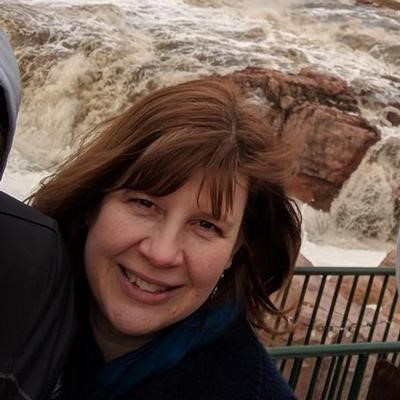 I have worked in writing centers for a long time! I was one of the first undergraduate tutors at the inaugural Writing Center at the University of Nebraska-Kearney the year it started. In graduate school, I was a graduate tutor at the Purdue University Writing Lab (home of the famous Purdue OWL, which kicked off during my time there) for a total of 3 years. I took over directing the SMSU Writing Center in 1998 and have been overseeing the Center for much of the time since then, with a few breaks when reassigned to some other projects for the university. But I keep coming back, as I believe the SMSU Writing Center provides an essential service to students (both the students it serves and the undergraduate peer tutors who get so much out of that experience). I've published in WLN: A Journal of Writing Center Scholarship and Praxis: A Writing Center Journal, and presented at a number of writing center conferences over the years. I am a past Vice Chair of the Midwest Writing Center Association.