Linens
What linens should I bring?
SMSU Residence Life offers a variety of living options and with that comes different size beds.
If you live in the Foundation Residence Apartments you will have a regular twin bed.
If you live in the GW Complex (Titan, Sirius, Kamasutra and El Dorado) - the majority of the beds are regular full size beds.  There are some twin long beds.  If you do not know what your room has to offer, call the Residence Life Administrative Office and they should be able to assist you.
All other residential communities (Homestead, Armstrong, Shenandoah, Ocean Blvd, Sybaris, Porter, Chez Nous, Lakota , Manchester, Charisma, Lincoln Center, Aquarius, Buckingham, Selene, Camaraderie, Clapper and Sweetland Hall) will have Twin Long beds and will require special bedding.  Residence Hall Association (RHA) partners with On Campus Marketing to provide linens for residents. 
Residence Hall Linens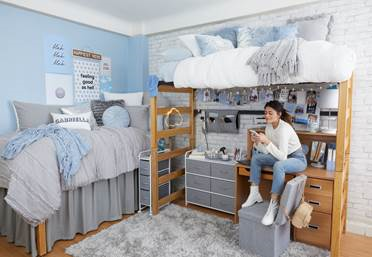 Southwest Minnesota State University 
Southwest Minnesota State University has been offering the Residence Hall Linens Program since 1993. Students at Southwest Minnesota State University require specially-sized sheets, mattress pads and comforters to fit campus mattresses. These beds, which are longer than 76 inches, are intended to maximize student comfort.
RHA has partnered with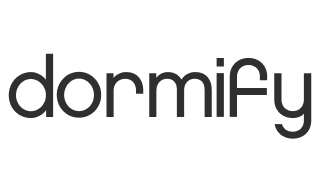 to provide students with a convenient, affordable way to purchase Twin XL sheets, bedding, storage solutions, and everything else you'll need for your new home away from home. Please visit smsu.dormroom.com to start creating your new dream room!
When you reserve your college bedding through this program, you ensure the right size linens for move-in. The selection is larger than you will find anywhere else, at prices that are budget-friendly. Best of all, every product available through this program is guaranteed to fit and guaranteed to last from move-in all the way to graduation. Extra-long sheets, extra-long mattress pads, extra-long comforters, pillows, décor and storage solutions and all other products are backed by this guarantee. 
 Guarantee Your First Choice Today!
We recommend that parents and students respond early, in order to have the widest selection of college bedding to choose from. You will guarantee your first choice color or pattern and make great progress on your college shopping checklist.
 Testimonials
---
After receiving your literature, I went to the stores and compared what it would cost me, the stores prices for everything you offered in 'The Complete Campus Collection' totaled over $295.00. I came straight home and ordered your package! Thank you for all the help.
This is an exceptional value. I know from past experience that dorm beds are impossible to fit - I'm glad this service is available.
---