SMSU Info
What is SMSU Info?
SMSU Info is an area for current and future announcements relating to the SMSU campus, community, students, faculty or staff.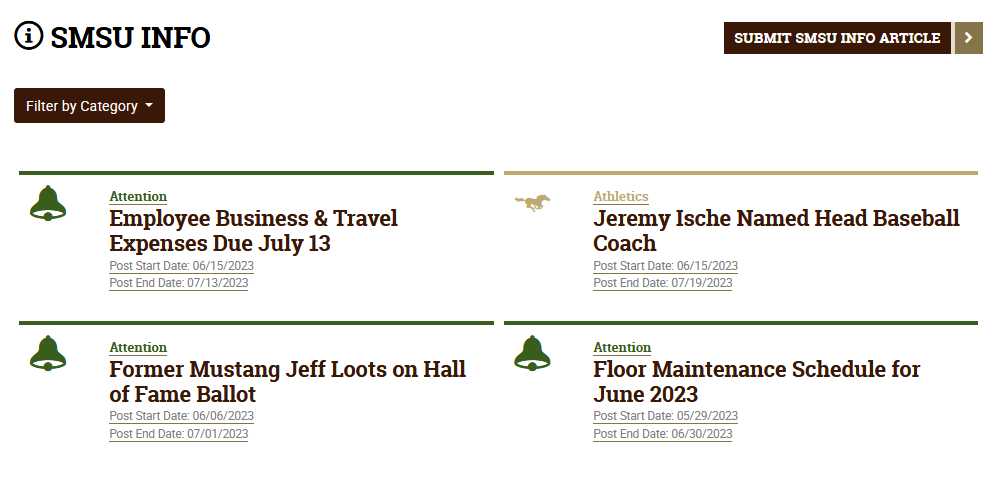 Submitting an Article to SMSU Info
On the SMSU Today page, click the "Submit SMSU Info" icon.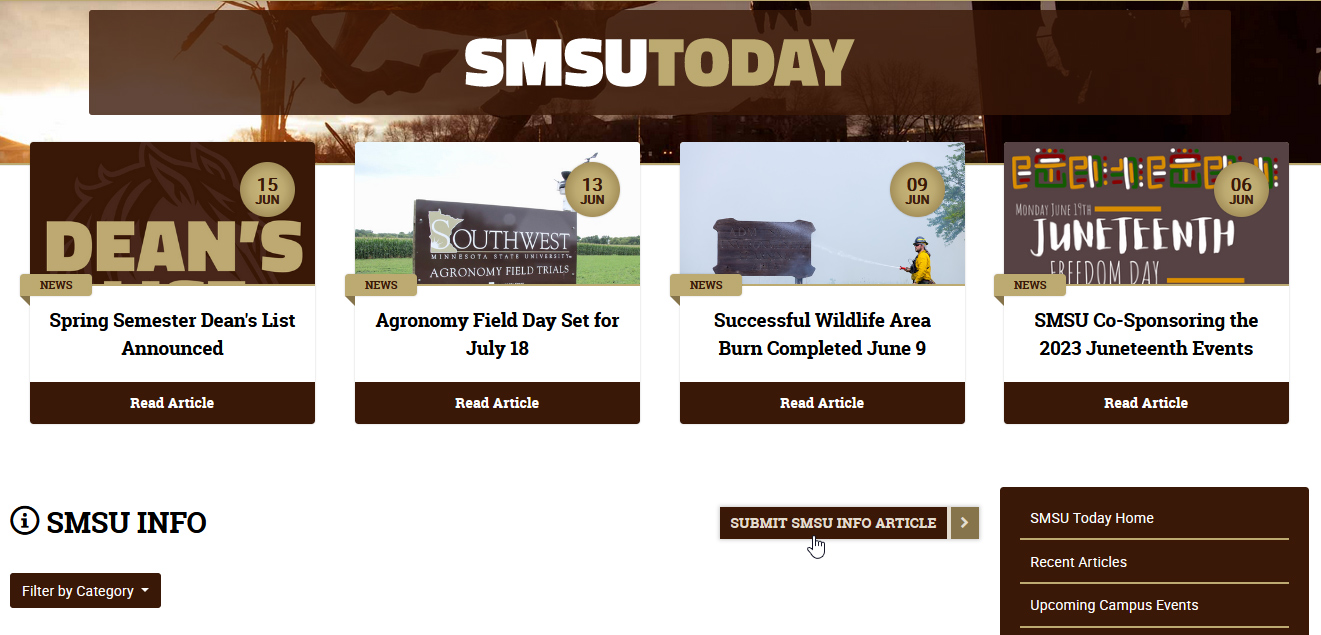 Fill out the form, remembering a few basic tips:
Enter the title of the article
Enter the date in the format shown
Double check your spelling and proof-read the article before submitting
Select a Category for your article
Click the 'Submit' button.
If you happen to miss a section, the information would not be submitted and you would have to fill in all the required areas to submit your article.