Logging into SouthwestNet
 1) Go to SMSU homepage and click on the menu button. Then click the SouthwestNet Icon which is located in the Academic section of the Quicklinks menu or click here.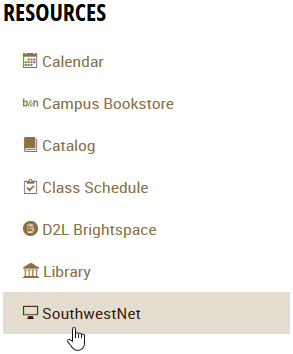 2) When clicked, it will open the login page that looks like this: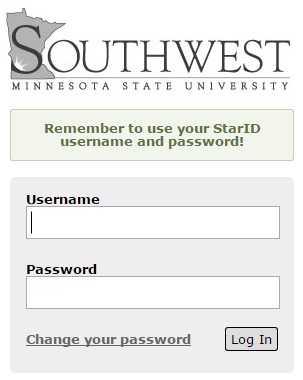 3) Enter your StarID (ex. ab1234cd) and StarID password.
If you have problems with login on SouthwestNet, please contact the Help Desk in the Technology Resource Center.
• Phone: (507) 537- 6111
• Email: TRChelpdesk@smsu.edu