Communications and Marketing
The SMSU Office of Communications and Marketing is responsible for communications, public relations, promotions, and marketing on behalf of the University through the distribution of information in a variety of formats.
The office prepares and distributes official news releases, publications and publicity materials, provides information to campus via SMSU Today online, publishes the campus directory among other official University publications, and provides graphic design, marketing, photographic and web services to the University. The office maintains the SMSU Today Facebook, Twitter, and Instagram pages, and Southwest Minnesota State University @SMSUOfficial on Facebook. The team also serves as a resource for the campus regarding the use of social media. The Office of Communications and Marketing also coordinates weekly radio shows on local radio stations. The Campus Update Radio Show archive is available on SoundCloud.com. The archive contains shows dating back to August, 2018.
The Office of Communications and Marketing is part of the University Advancement Office which includes: Alumni, Annual Giving, Development, the SMSU Foundation, MARL Program, and the Web Office.
Official SMSU Image Gallery
SMSU Fast Facts
Contact us for additional printed copies of the most recent SMSU Fact Book. These are available for the entire campus. To view online or download a PDF:
University Pocket Folders
The University Pocket Folders, previously available from Communications & Marketing and Admissions, are now available for SMSU offices, departments and programs (with an internal 6-digit account) to purchase from The Central Store in Duplicating Services.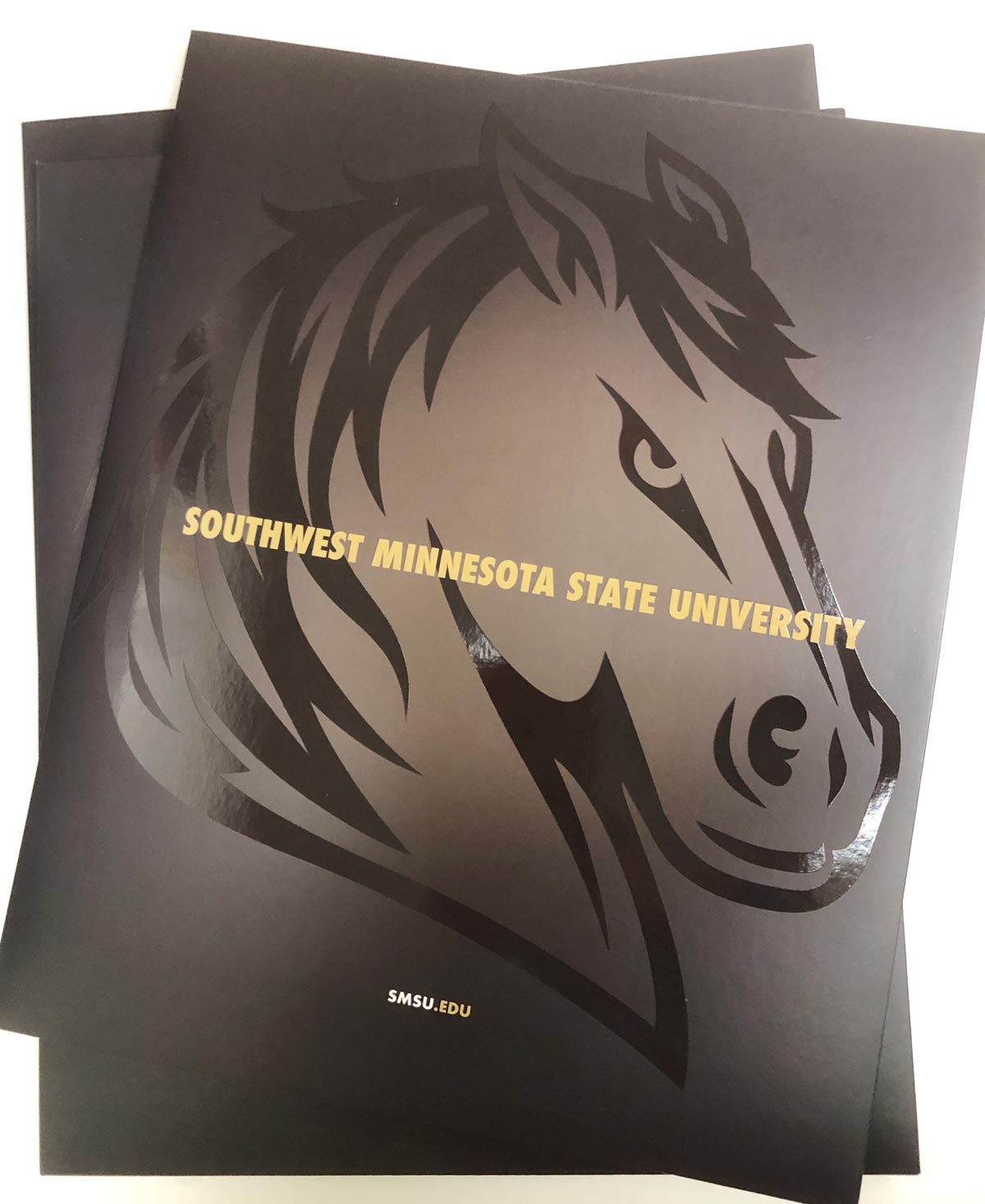 Last Modified: 6/8/20 3:29 PM