Lee Kanten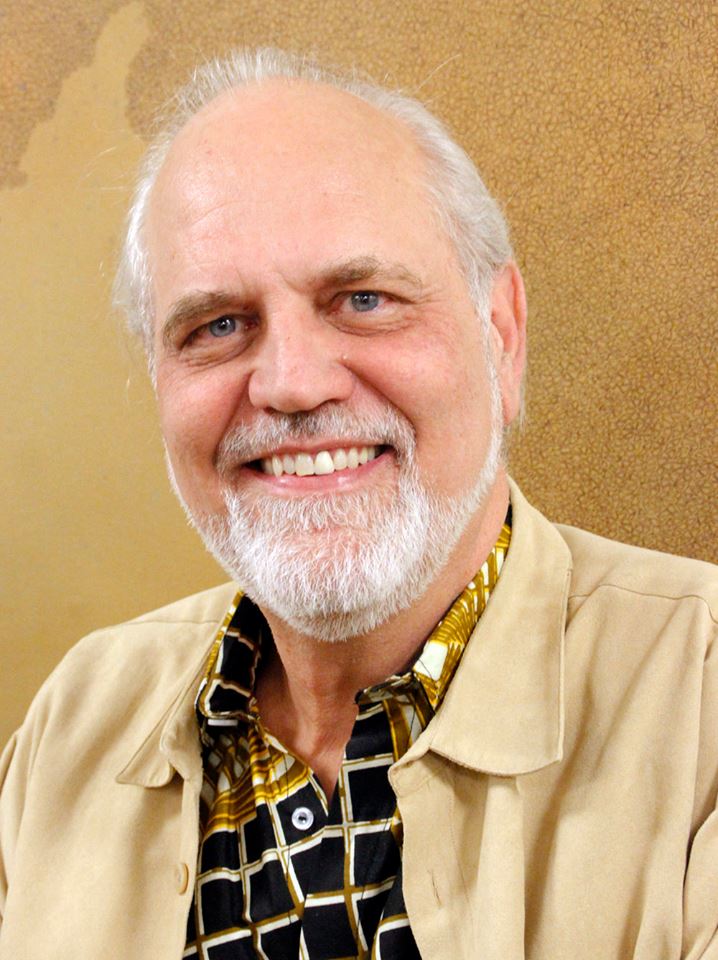 Lee Kanten wishes he traveled overseas earlier.
Kanten, a 1974 alumnus of Southwest Minnesota State University with a Speech Communication: Radio-TV degree, was on campus last week to give a presentation about a film he did for Compassion International. He traveled to Honduras, Kenya and the Philippines and helped create a documentary that tells the stories of three individuals: Oscar, a bishop of some 60 parishes in the Philippines; Tanya, a woman who tried to get children from scavenging from the numerous open dumps in Honduras; and Peter, an honest cop (a rarity, said Kanten) in Kenya.
"We did stories that had to do with the work that supported Compassion International's view," he said.
Kanten worked for KTCA, KSTP and KMSP in the Twin Cities after graduation. " I was a sound engineer and studio grunt," he said. He made $2.25 per hour, he recalls. He moved to KCAU in Sioux City, Iowa, as a director, doing all sorts of shows. "I did a kid's show, news, sports, everything. We even did a late night horror show."
He returned to Minneapolis and worked for a commercial production house for five years. "We did commercials for Target, mostly," he said.
Then in 1984, he formed Lee Pictures Inc. His wife, Jean (Strobe), a Fairmont native and SMSU alumna who he met at SMSU, joined the business. "We did corporate and non-profit communications," he said. "It is mostly Fortune 500 clients - DuPont, GE, 3M, NBC, Apple. It's communications for non-broadcast, aimed at employees, new product introduction, public relations pieces - anything but broadcast."
At last count, his company has won 105 national and international awards.
"We got involved with a lot of social issue videos based on violence against women," he said. "We've always had one project that we do for free," he said. "Eventually, I got more and more into non-profit work."
For his documentary, entitled "Evidence of Hope," he worked with a young man named Chad Amour. "I was a mentor and a student," said Kanten. "I taught him how to think about stories from a linear point of view and how to deal with clients, and he taught me how to let stories give themselves to me.
"He used a different language. I'd say 'Let's take this shot' and he wanted someone to give him the shot. There s a difference. He was about the relationship and I was about the shot, and that changed how I approached that journey. I tried to put less of my imprint on things and just observe more and see what is revealed. If you're a hammer, everything looks like a nail."
Kanten's photos of the making of the documentary were powerful during his presentation and showed the poverty that exists in some places he visited. He closed his presentation urging students to go abroad and experience other parts of the world, so they have an appreciation for what they have, and can look at things from a global perspective.
His next big adventure begins next September, when Kanten and his wife leave on a nine-month RV trip around the 36 perimeter states. "We're going to make a movie of it. We're looking for stories, it will be a high-definition travelogue." He intends on taking many a back road, and visiting small-town newspapers for story ideas.
The best part of the trip? "We'll go a year without winter. We'll leave next September and go over to Maine, October will be in New England, November along the Atlantic, December in Florida, January the gulf coast, February in New Mexico and Arizona, March in California, April in the Northwest and May across Montana and the Dakotas."
He transferred to SMSU after two years at Normandale Community College, and says it's one of the best things he's ever done.
"The openness of the teachers was astonishing," he said. "Not only were their doors open to talk to, but their thoughts were wide open. As a consequence, they were accommodating in every way."
Kanten was one of the founders of the band Clutch and the Shifters, "and when we needed rehearsal space, the music department gave us space. Ken Erickson was the head of the department then and helped me define a degree that was halfway between theatre and radio-TV. People really helped. I knew I wanted to be a storyteller, and coming to SMSU was a pivotal point in my life."
He's close to retirement, and recently purchased a house for $31,000 in his hometown of Ortonville. He wrote a check for it.
He's slowly been easing out of his production company, though he hasn't given it up completely.
Kanten and his wife Jean have one son, Sam, 22.
Kanten's dream of being a storyteller came true, and he's thankful he's been able to be a player in a very competitive market. "You reach a point where you start wondering what does your life mean? What do you leave behind? Video is powerful beyond probably what it should be, its power has ascended while print has descended. That's unfortunate. I recognized that only people with money were able to use my skill set, so that's when I became more involved with non-profits."
Originally published in the Marshall Independent on November 18, 2013.