Templates
Requests
If you have needs for specific templates, please contact us with your suggestions: communications@SMSU.edu
Powerpoint Template
A selection of stylized SMSU powerpoint templates have been created. These are available for use by faculty and staff at conferences, workshops, meetings, and public presentations at which you are an official representative of the University.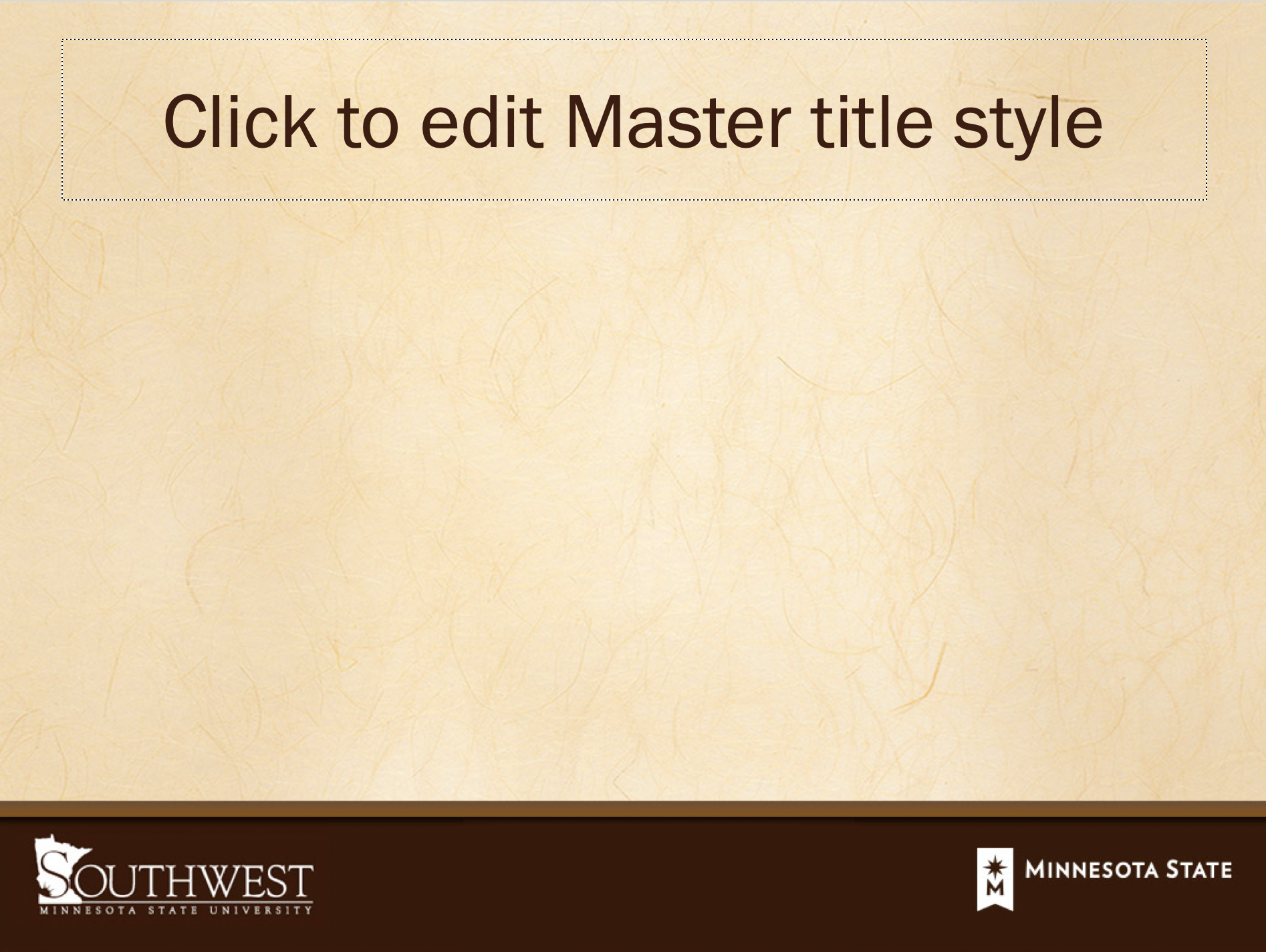 A NEW TEMPLATE WILL BE POSTED SOON.
Powerpoint Template-Simple
Please discontinue use of the above template.
---
SMSU Letterhead in Word
The official SMSU letterhead is available as a Word document. It is not posted online to minimize misuse of this official letterhead. Please contact the Office of Communications and Marketing ( marcy.olson@smsu.edu) to request the Word Document as well as to request any customization for your program or department. Electronic letterhead for your department can eliminate the need for the custom printing of office-specific letterhead.
---
Fax Cover Sheet
A fax cover sheet template as been created for use by SMSU offices, programs and departments. Download here and be sure to customize the "Office of..." and the office/fax number lines at the top to match your office contact information. If you need assistance, please contact the SMSU Communications and Marketing office.
---