Order Forms
Business Cards, Name Tags and Door Plates
Please utilize the available online forms for your business cards, door plates, and name tags.
Business Cards       Door Plates      Name Tags
Promotional Items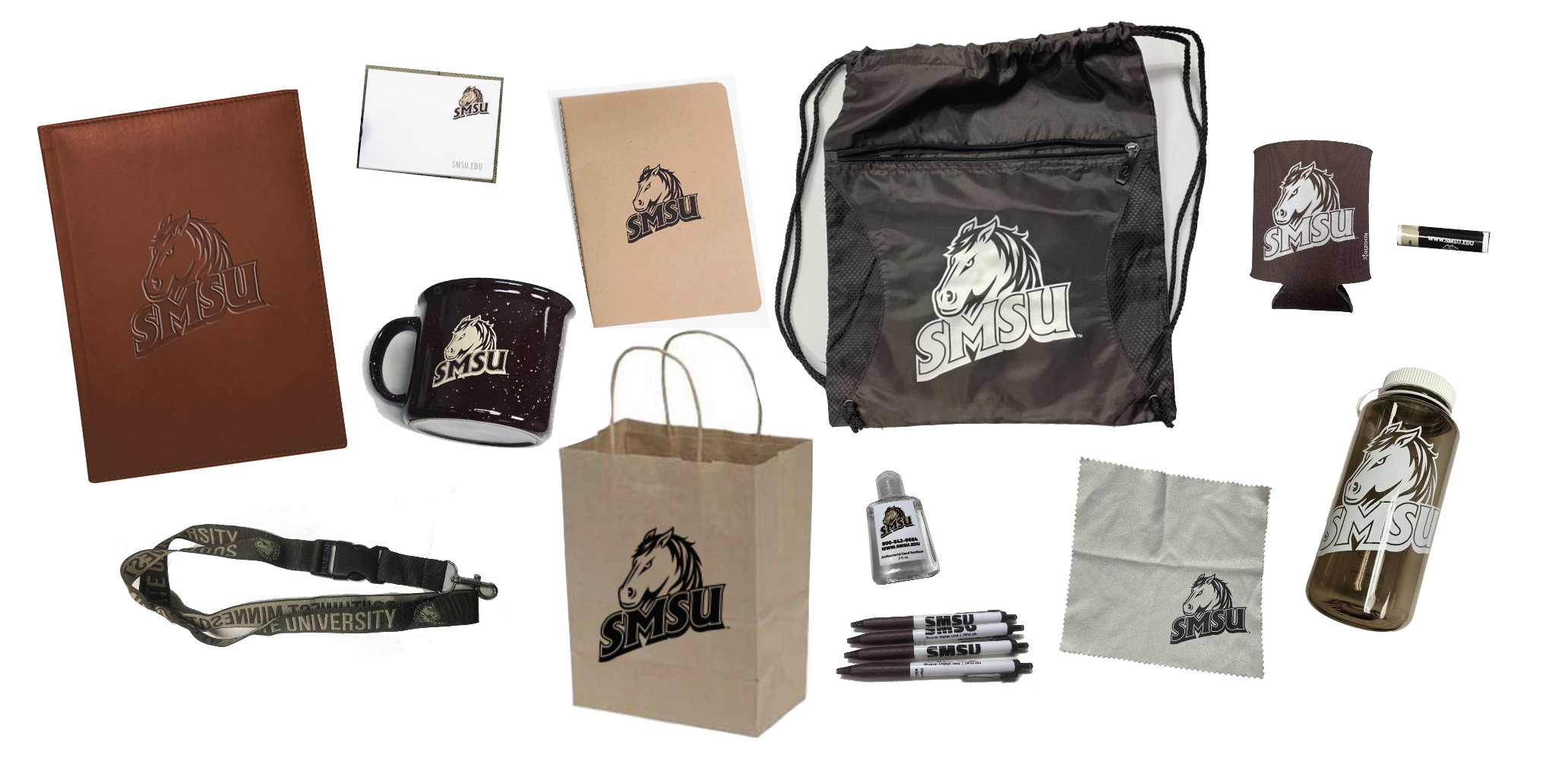 A selection of promotional items is available for SMSU offices to purchase for giveaways and recruiting.  A 6-digit SMSU account is required for purchase via fund transfer. Please complete the online form: https://forms.office.com/r/pJhWjMkxxL
Questions may be directed to communications@SMSU.edu.
Again, these items are only available to SMSU departments, offices, and programs for recruiting and promotion purposes.
If you are interested in more than 100 of any item, we can discuss the costs of initiating a custom order to meet your office's needs.
We welcome your suggestions for future promotional item orders. Contact communications@SMSU.edu with your recommendations. 
Additional forms can be created to help streamline your requests and our production time. We appreciate your input and suggestions for any forms you would like to see created.