Brass-a-palooza
February 4, 2023
SMSU Fine Arts Building
**In 2024 the Music Program will host the "Festival of Woodwinds."  "Brass-a-palooza" will return in February, 2025, but for more information about the event, feel free to examine the information from last year's event.**
"Brass-a-palooza" is a day-long workshop for brass players.  The day will also feature a guest artist to be named later.  The day will include brass choir rehearsals, a guest recital, a guest masterclass, and a Finale Concert.  The event is open to any and all brass players regardless of age or ability level.  It is also open to directors and other musicians interested in brass performance.
Registrations will be accepted beginning on December 5, 2022 with the following fee structure:
        Early registration (by January 27, 2023)--$20 per person  (includes lunch)
        Normal registration (after January 27)--$30 per person  (includes lunch)
        **Directors bringing 5 students or more can receive a discounted rate.  Contact Dr. John Ginocchio.
Application Materials    Download Application
Schedule for the day:
        8:30-9:00 a.m.       Registration/Check-in
        9:00-9:30               Warm-ups
        9:30-10:45             Brass Choir rehearsal
        11:00-12:30           Guest Artist recital
        12:30-1:30             Lunch (provided)
        1:30-2:30               Masterclass 
        2:45-4:30               Brass Choir rehearsal
        5:00                       Finale concert
Guest Artist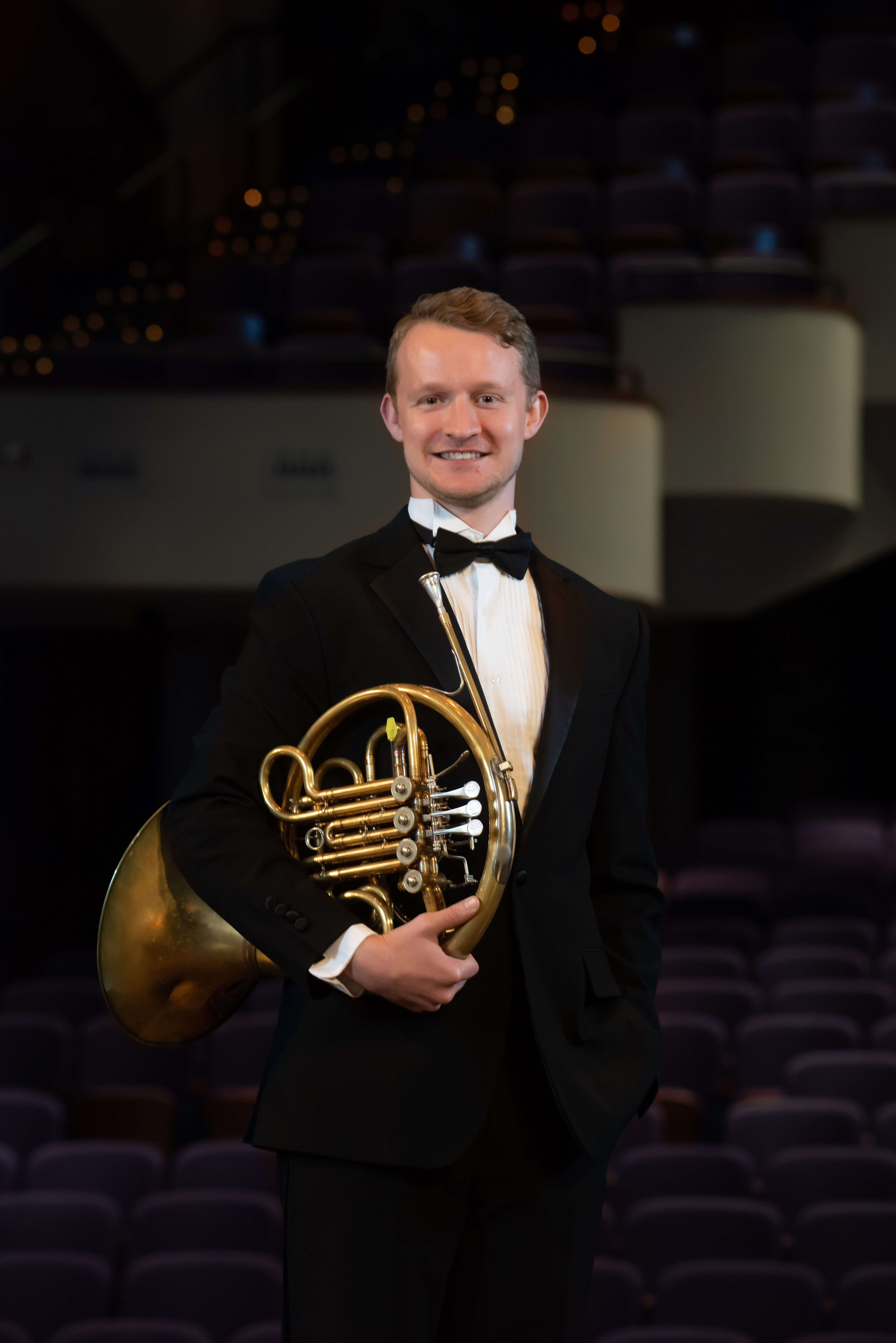 Daniel Kitchens, Principal Horn with the South Dakota Symphony Orchestra since 2016, has performed with orchestras across the world including the Philharmonia Orchestra in London, The Minnesota Orchestra, and the National Orchestra of the Dominican Republic. Mr. Kitchens completed his studies at Texas Christian University, the Royal College of Music in London, the University of Nebraska at Omaha, and Southern Methodist University. In 2021, Daniel was honored to make his solo debut with the SDSO, performing Strauss' Second Horn Concerto - a concert he still gets a rush to think about.