SMSU/Community Concert Band
**Follow us on  Facebook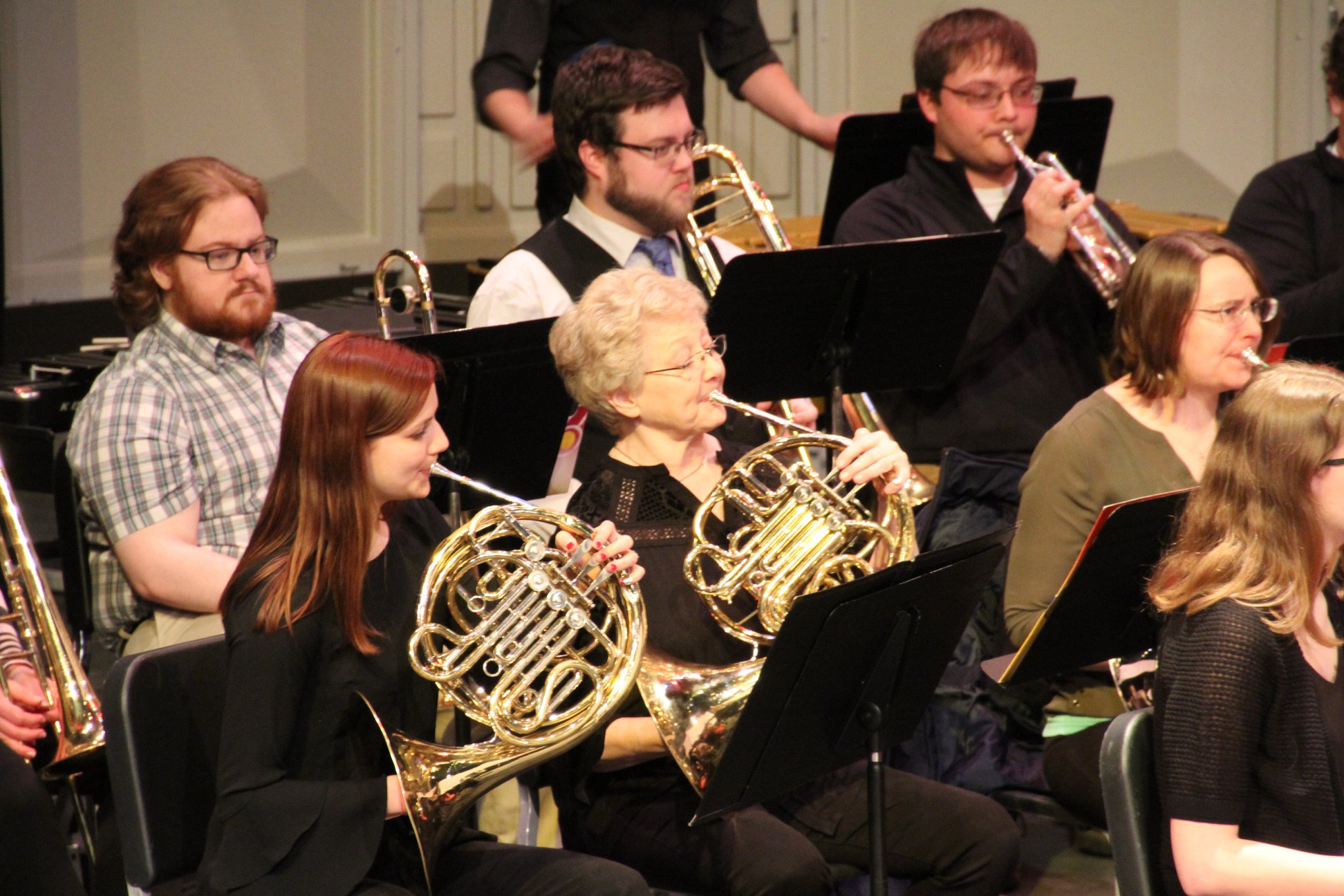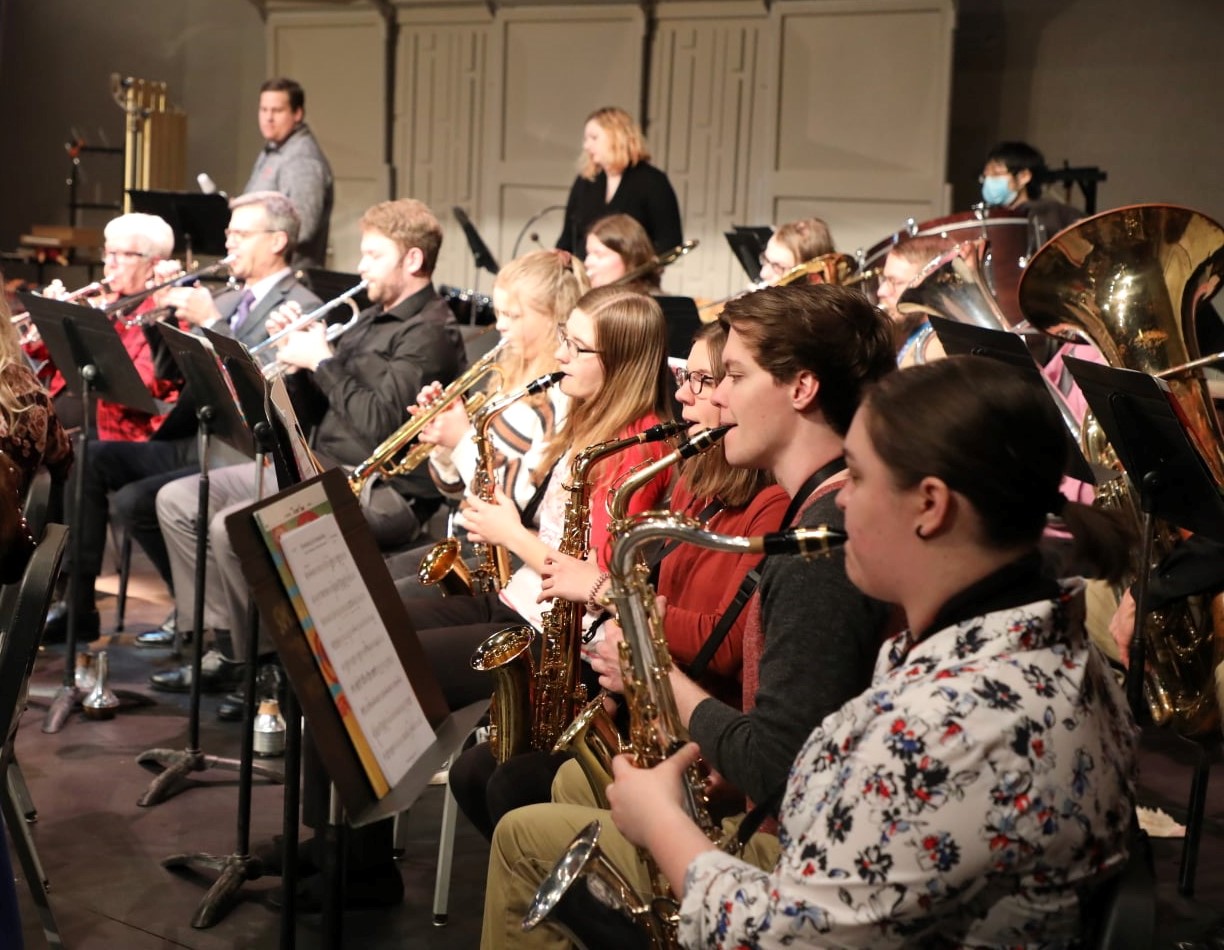 The SMSU/Community Concert Band is open to all SMSU students as well as community members and high school students from Marshall and the surrounding communities.  The Concert Band rehearses from 7:00 p.m. to 9:30 p.m. on Thursdays. 
Music is a social activity that can be enjoyed throughout one's life.  The SMSU/Community Concert Band is designed with this idea in mind.  Musicians young and old benefit from sharing their skills, experiences, and love of music with one another.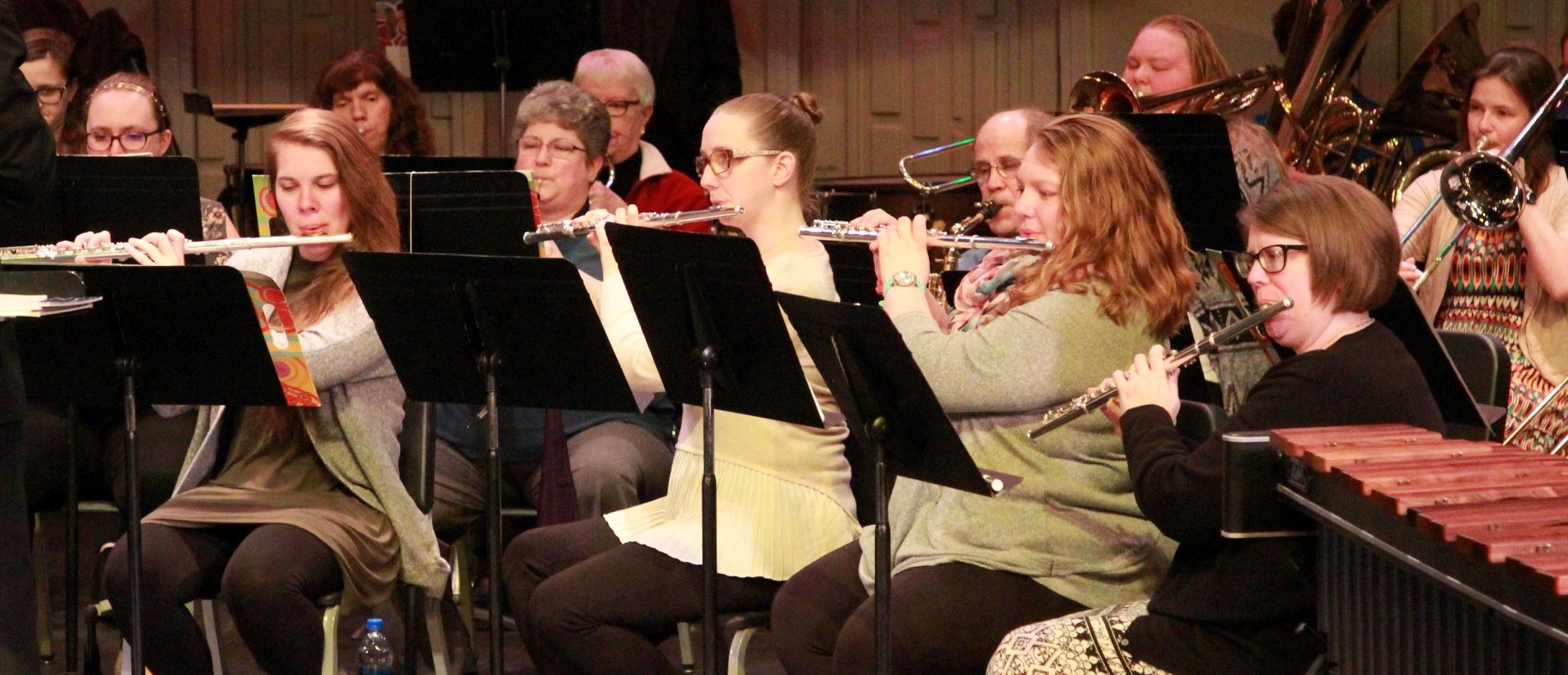 2023 - 2024 Performance Schedule
November 16, 2023 
"Illuminations"
7:30 p.m. in the SMSU Fine Arts Theatre 
Free and open to the public
Featuring "enlightening" works including:
Dawn by Miyuko Oda
Chroma Mosaic by Asha Srinivasan
Seeds of Glass by Benjamin Dean Taylor
Escape Tones by Shelley Hanson
Diamond Tide by Viet Cuong
Phasing Thunder by Brian Balmages 
Curtain Call by John Wasson

December 2, 2023
"A Very Prairie Christmas"
featuring the SMSU/Community Concert Band, SMSU Glee Club,
Alta Voce, Chorale, and Jazz Ensemble
Schwan Community Center for the Performing Arts (at Marshall High School)
3:00 p.m.
**$5 admission charge, children under 5 years are free**
Weather back-up date:  December 3, 2023 @ 3:00 p.m.

February 29, 2024 
"Snapshots"
in a concert with the SMSU Symphonic Chamber Winds
7:30 p.m. in the SMSU Fine Arts Theatre
 featuring
Chorale and Shaker Dance by John Zdechlik
Nonantum Bulgar  by Hankus Netsky
Seminole Snake Dance by Jerod Impichchaachaahaa Tate
Three Songs of Bengal by Aakash Mittal
For the Sake of Pets by Haley Woodrow

April 20, 2024 
"Oh the Places You'll Go"
in a concert with the SMSU Symphonic Chamber Winds 
7:30 p.m. in the SMSU Fine Arts Theatre
**Part of the SMSU Music Alumni Weekend**
featuring
Un Petit Cafe a Paris by Jeremy Bell
Kyiv, 2022 by Brian Balmages
Life in the Capital City by Timo Forrstrom
One Night in Athens by David Bobrowitz
**with Alumni Band members**
Yorkshire Ballad James Barnes
(others to be announced)
**Check out our Facebook page to see regular postings about featured composers and works.**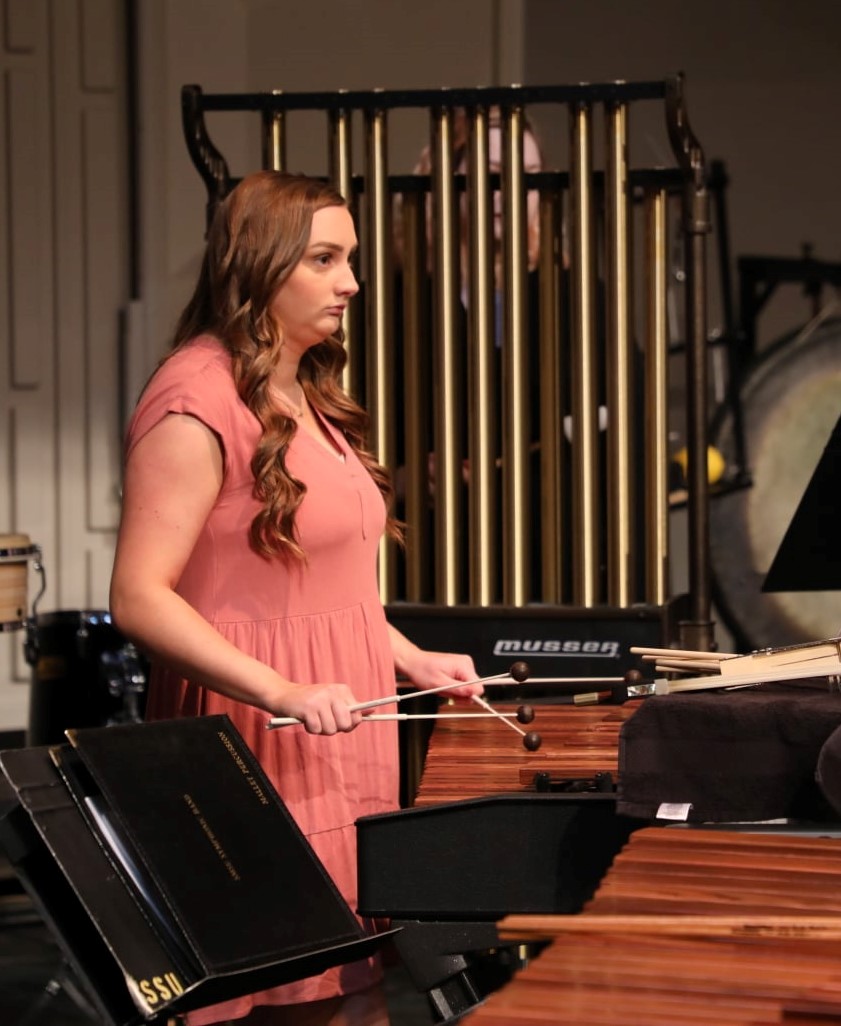 Haven't played your instrument for years?  It doesn't matter!  Here's your chance to become reacquainted with an art and activity that you once enjoyed.  Repertoire  includes music of many different styles and time periods.  Music majors are encouraged to participate on secondary instruments in order to expand their knowledge and skills in music performance and education.
Dust off that case!
Dig out those fingering charts.
Re-convert that lamp into the trumpet it used to be!
But most importantly, don't miss this opportunity to continue or renew your love of performance.
For more information on the SMSU/Community Concert Band, contact Dr. John Ginocchio at (507) 537-7209 or by email: John.Ginocchio@smsu.edu.