SMSU Chorale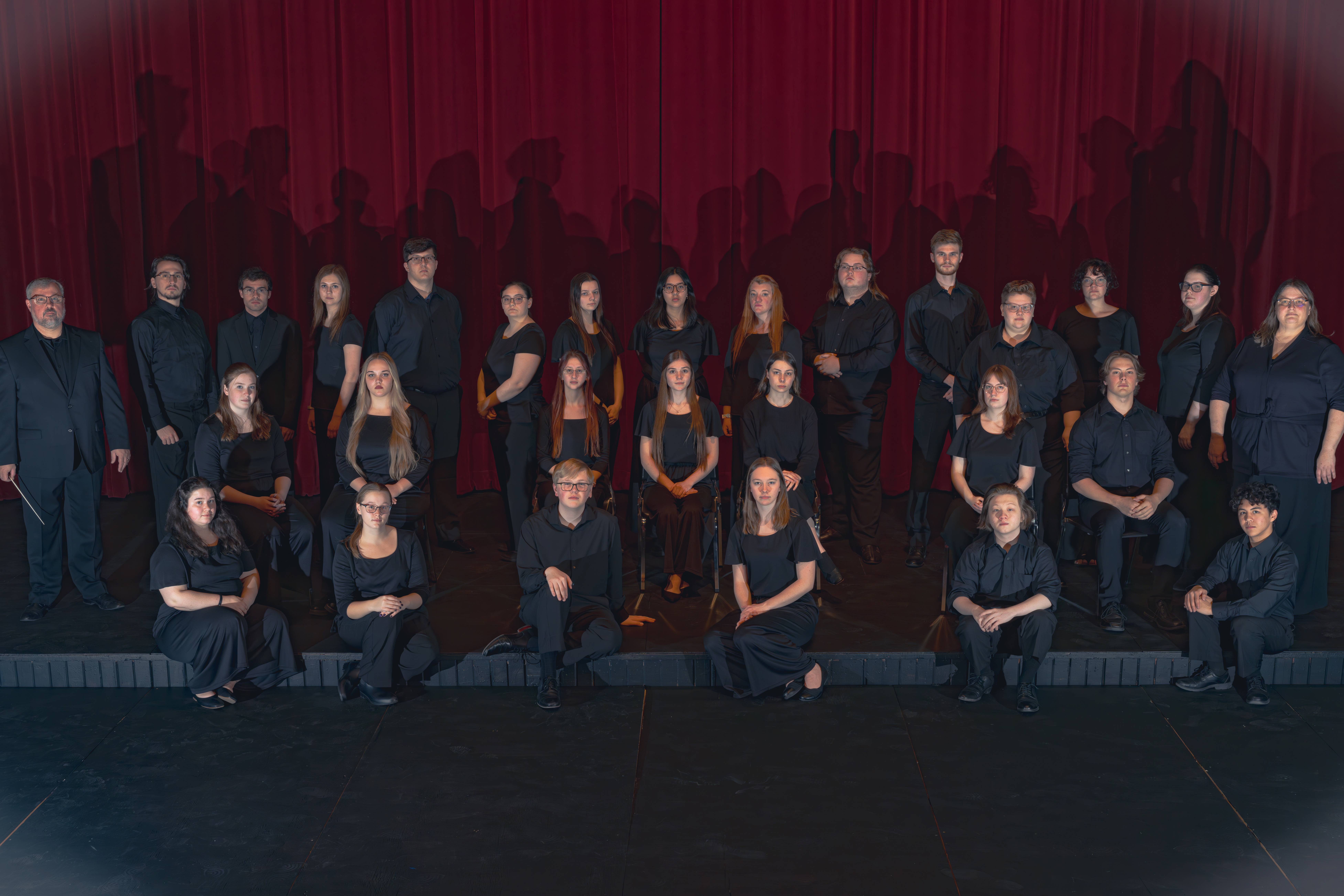 The SMSU Chorale is the department's elite, mixed choral ensemble. The ensemble specializes in the performance of a wide range of sacred and secular choral literature of all historical periods, voicings, and nationalities.  Repertoire includes unaccompanied works for a cappella choir as well as works performed with professional instrumental ensembles.  The SMSU Chorale is open to all students, regardless of major, by audition.
Performance Schedule 2023-24
November 4, 2023
"becoming…"
First Lutheran Church
2:00 p.m.
December 2, 2023
"A Very Prairie Christmas"
featuring the SMSU/Community Concert Band, SMSU Glee Club,
Alta Voce, the SMSU Chorale, and Jazz Ensemble
Schwan Community Center for the Performing Arts (at Marshall High School)
3:00 p.m.
**$5 admission charge, children under 5 years are free**
Weather back-up date:  December 3, 2023 @ 3:00 p.m.
December 13, 2023 – December 20, 2023
SMSU Chorale European Tour
April 21, 2024
"Masterworks Concert- Flyover Country"
First Lutheran Church
2:00 p.m.
May 4, 2024
SMSU Commencement
SMSU RA Facility
10:00 a.m.
All performances are free of charge unless otherwise indicated.  For more information, call the Music office at (507) 537-7103.