Guest Artists & Clinicians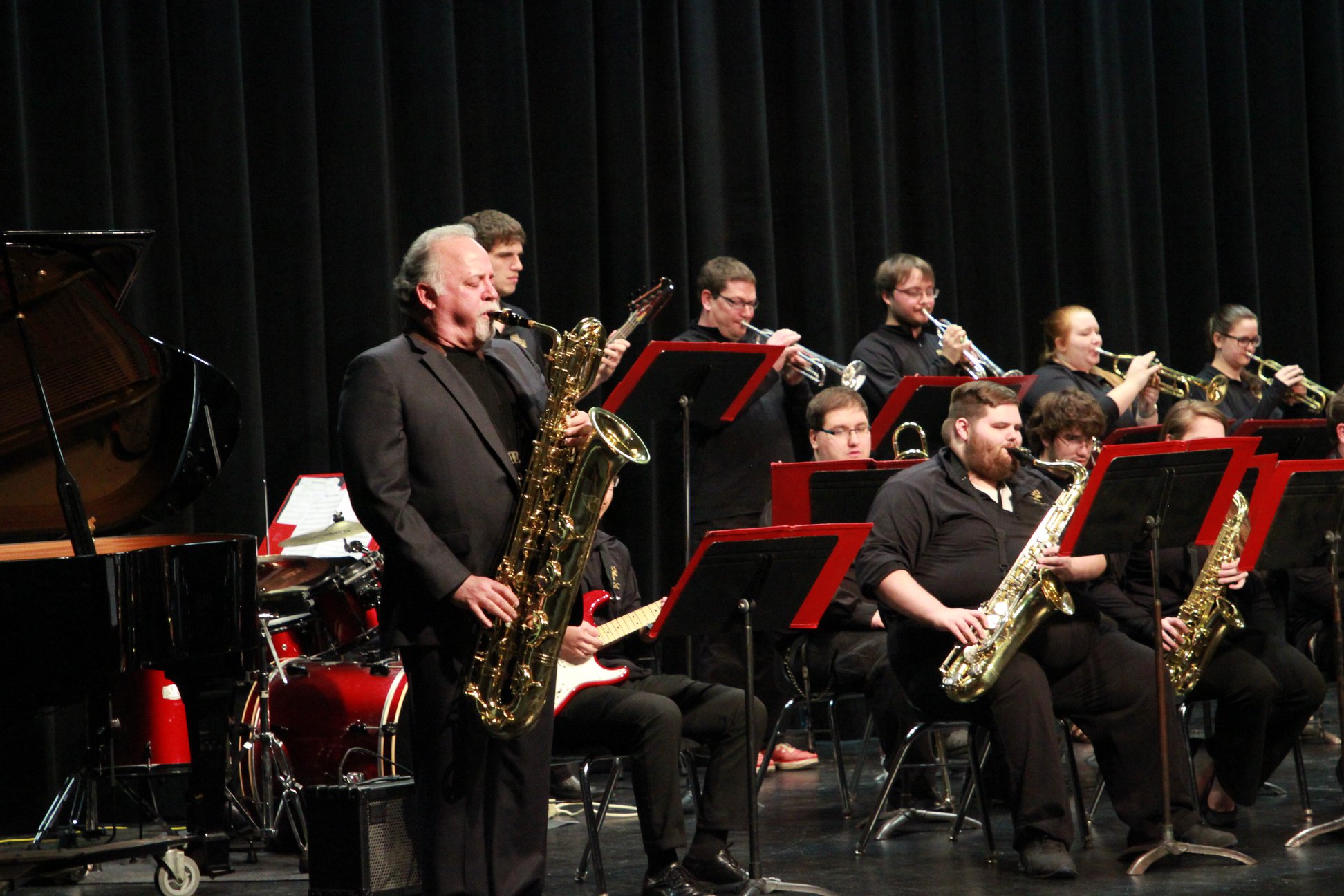 The Music Program recognizes the value of bringing professional musicians of diverse backgrounds to campus to work with students.  These experiences allow students to benefit from the knowledge and experience of outstanding musicians who have excelled in this profession.  In addition, area schools and local audiences often gain opportunities share in these experiences through open clinics and public concerts. 
Guests are brought to campus through the Guest Artist Series, the Southwest Minnesota Orchestra, the SMSU Choirs, collaborative efforts with other programs on and off campus, and through relationships developed between the music faculty and professionals in the field.  Such visits are supported through grants from organizations such as the Southwest Minnesota Arts Council, U.S. Bank, and many others.
2023/2024 Guest Artists & Clinicians
Guest Artists for next year are still being finalized, but the Program currently plans to host the following guests this year.
Ryan Ross, voice & SMSU Music Alumnus -- Public Performance Studies Session (September 6, 2023)
William Cedeño, flute -- Festival of Woodwinds (February 3, 2024)
Tom Scott, saxophone -- Jazz Residency with SMSU Jazz Ensemble (March 25 & 26, 2024)

Previous Guests
Christopher Kaufman, Composer -- 2023 Composer with the Southwest Minnesota Orchestra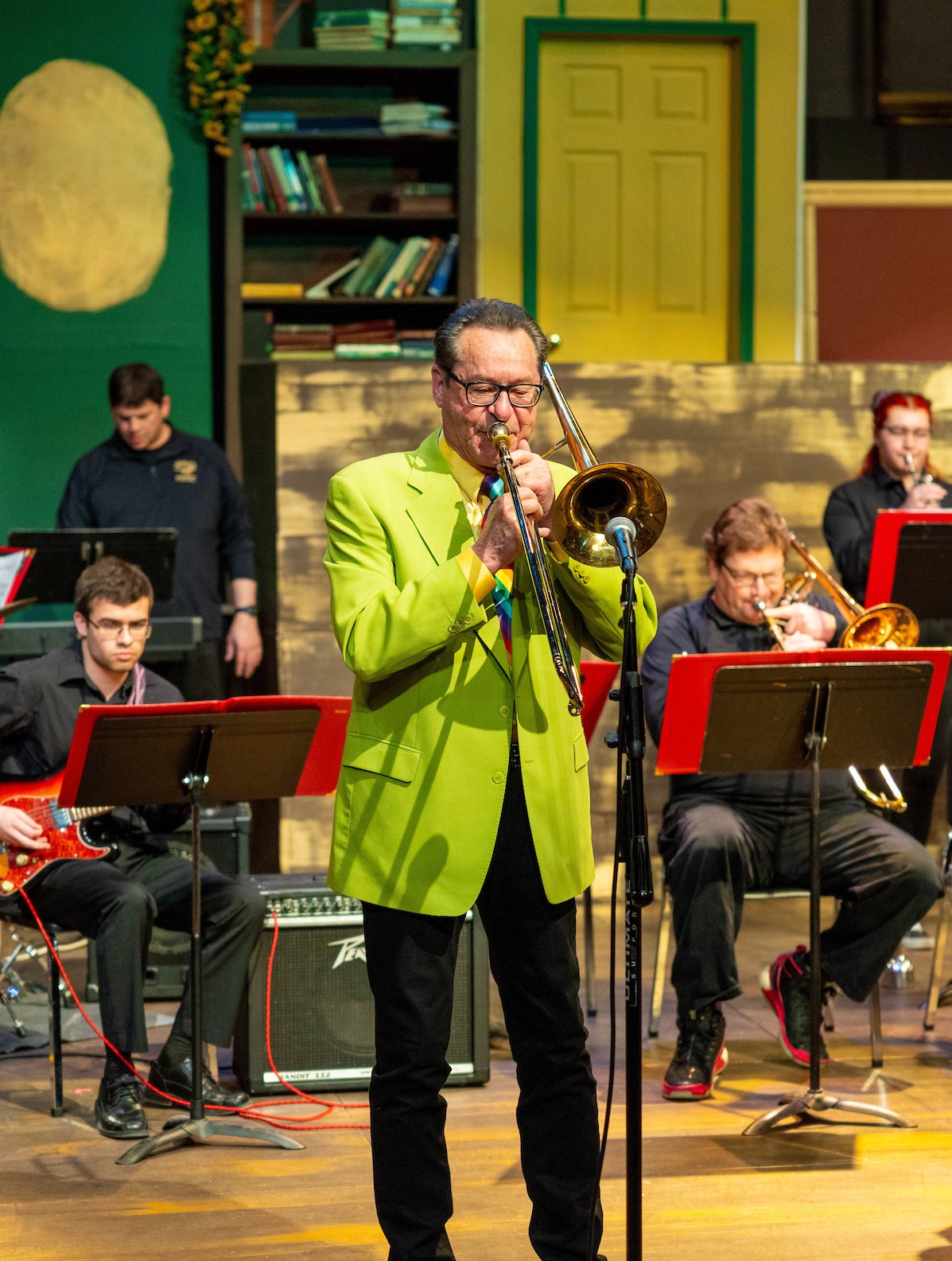 Anna Sigridur Helgadottir, Mezzo Soprano -- 2023 Soloist with the Southwest Minnesota Orchestra
Tom "Bones" Malone, trombone -- 2023 Jazz Residency w/ SMSU Jazz Ensemble
Kristine Dizon, Clarinet -- 2023 Masterclass & discussion Samantha McKenney, Music Therapy Practioner -- 2023 Masterclass & discussion
Daniel Kitchens, French Horn -- 2023 Brass-a-palooza
Allison Miller, Drums -- 2022 Jazz Residency w/ SMSU Jazz Ensemble
Stephen Hamilton & Brittany Rudoi, Organ & Voice -- 2022 SMSU Chorale
Luke Norell, Piano -- 2022 Southwest Minnesota Orchestra
Paul Rudoi, Composer -- 2022 Masterclass with music majors
Beverly Gibson, Clarinet -- 2022 Festival of Woodwinds
Mark Doss, Voice -- 2021 Southwest Minnesota Orchestra, Masterclass, & Guest Recital
Reed Tetzloff, Piano -- 2021 Southwest Minnesota Orchestra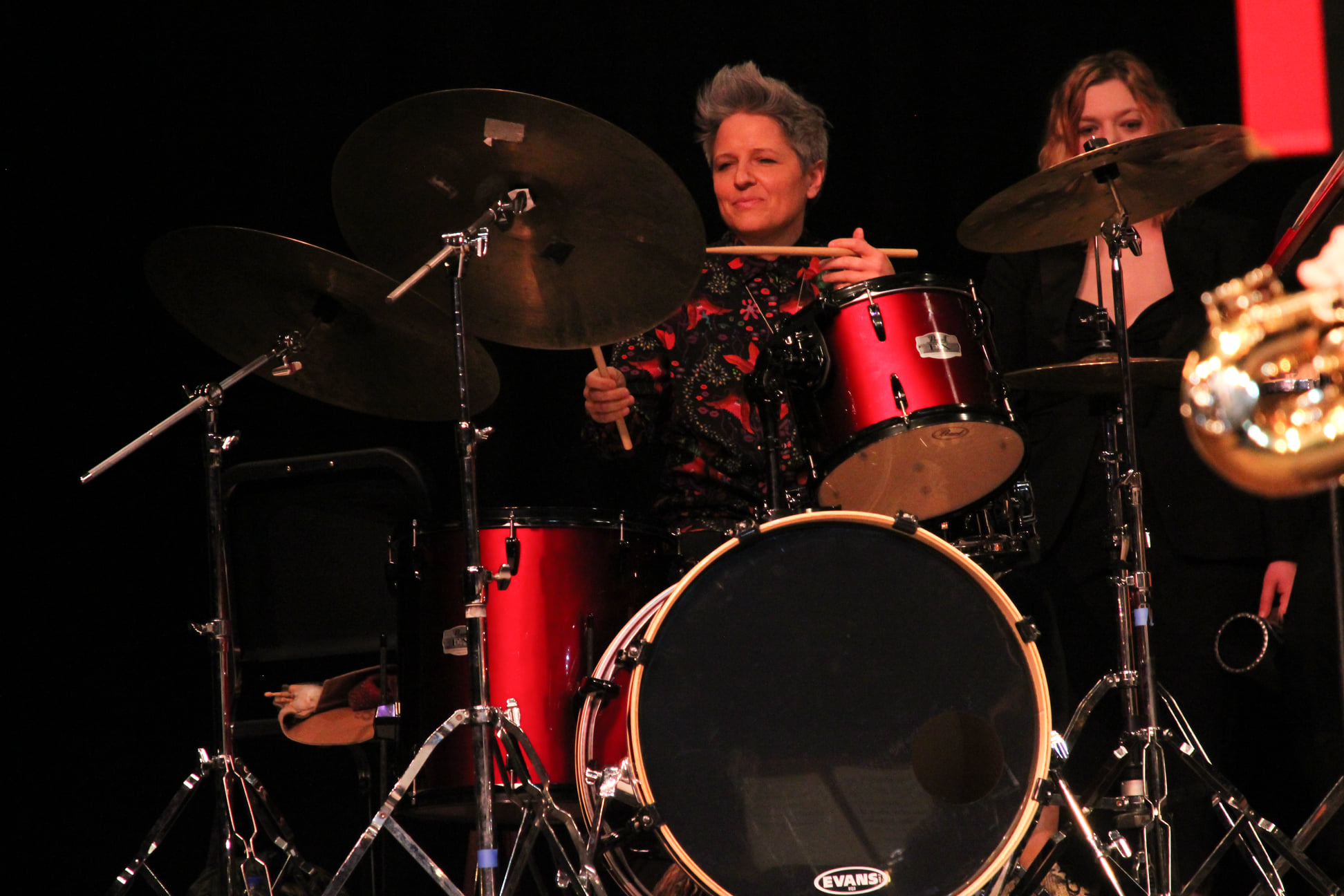 Linda Chatterton & Rachel Brandwein, Flute/Harp Duo -- 2021 Guest Recital & Masterclass 
Dr. David Viscoli, Piano -- 2021 Southwest Minnesota Orchestra
Oliver Nelson, flute -- 2021 Jazz Residency with SMSU Jazz Ensemble
William Huber, trombone -- 2020 Jazz Residency with SMSU Jazz Ensemble
Mark Hetzler & Mr. Chair -- 2020 Brass-a-palooza
Sebastien Hurtaud, Cello -- 2019 Guest Recital and masterclass
Natalie Campbell, Voice -- 2019 voice masterclass
Erich Rieppel, Timpani -- 2019 masterclass and discussion 
Denis DiBlasio, Baritone Sax/Flute -- 2019 Jazz Residency with SMSU Jazz Ensemble
Immanuel Davis, Flute -- 2019 Festival of Woodwinds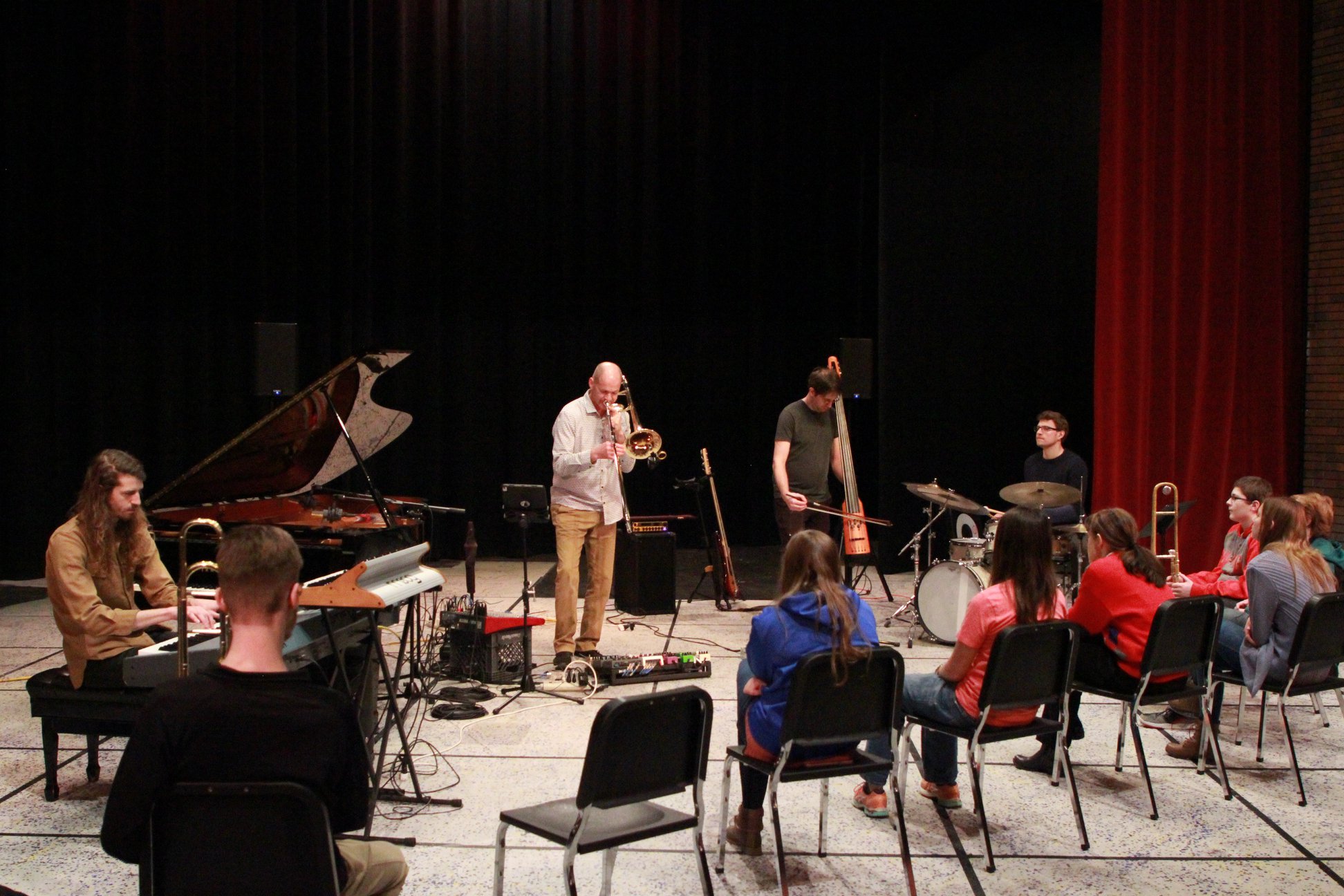 Dashon Burton, Voice -- 2019 voice masterclass
Casey Rafn, Piano; Jesse LaBrie, Voice; Katie Pacza, Voice -- 2019 SMSU Chorale Masterworks
Kayla Wilkins, Voice -- 2018 voice masterclass
James Barnet, Collaborative Pianist -- 2018 masterclass
Minneapolis Guitar Quartet -- 2018 SMSU Chorale collaboration
Stephen Hamilton, Organ -- 2018 SMSU Chorale Masterworks (2016, 2014)
Youngchul Park, Voice -- 2018 voice masterclass
Zachary Colby, Voice -- 2018 voice masterclass
Dakota Jazz Collective -- 2017 Residency with SMSU Jazz Ensemble
Mr. Eduardo Tami, Flute/Tango -- 2017 Residency with SMSU Jazz Ensemble
Drew Neneman, Voice -- 2017 voice masterclass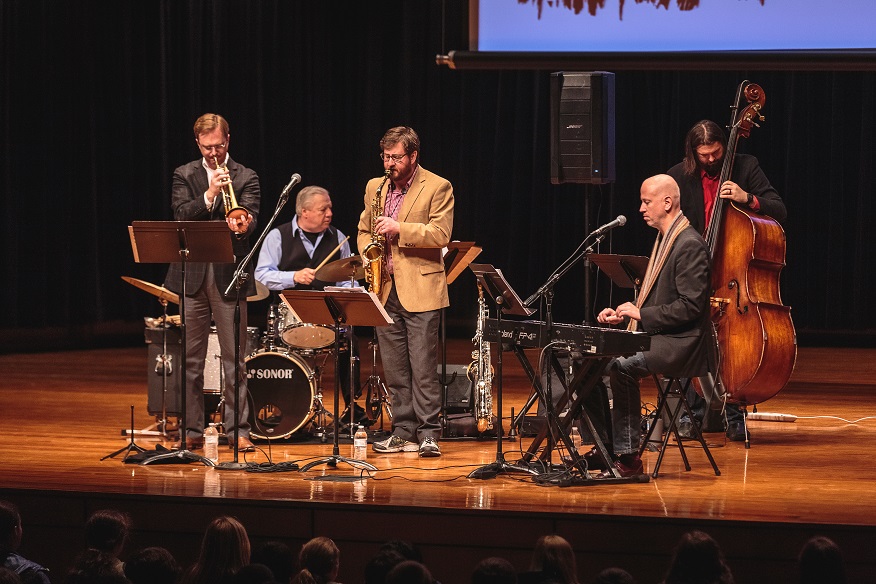 34th Infantry Division "Red Bull" Band -- 2017 Collaborative Concert with SMSU/Community Concert Band
Rob Dixon, Soprano/Tenor Sax -- 2017 Jazz Residency with SMSU Jazz Ensemble
Bach Society of Minnesota -- 2016 Collaborative Concert with SMSU Chorale
Magdalena Modzelewska, Violin; Aaron Tubergen, Violin -- 2016 Guests with SMSU Chorale
Larry McWilliams, Trumpet -- 2016 Jazz Residency with SMSU Jazz Ensemble (2007)
Tristan Eggener, Tuba -- 2016 Brass-a-palooza
Mike Clark, Drum Set -- 2016 Jazz Residency with SMSU Jazz Ensemble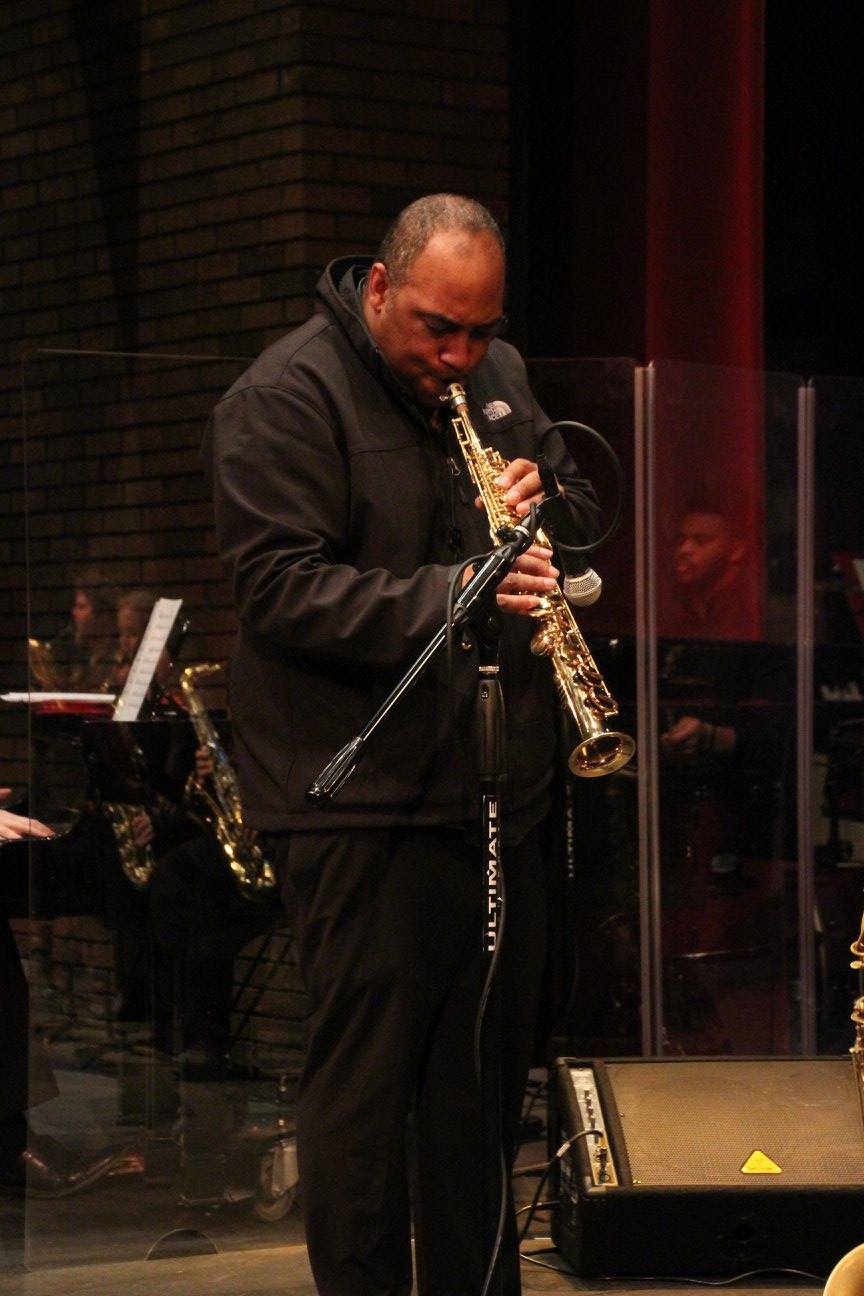 Carl Choi, Conductor -- 2015 chamber winds masterclass
James Ackey, Trumpet -- 2015 Brass-a-palooza
Conrad Herwig, Trombone -- 2015 Jazz Residency with SMSU Jazz Ensemble
The Rose Ensemble -- 2014 Guest Concert and masterclass
Rachel Brandwein -- 2014 Guest with SMSU Chorale (2013 w/ Symphonic Chamber Winds)
Bill Prince, Multi-Instrumentalist -- 2014 Jazz Residency with SMSU Jazz Ensemble
Trent Lockhart, Trombone -- 2014 Brass-a-palooza
Antonio Hart, Alto Sax -- 2013 Jazz Residency with SMSU Jazz Ensemble
James Borowski, Bass Trombone -- 2013 Day of Trombone
Michael Philip Mossman, Trombone -- 2012 Jazz Residency with SMSU Jazz Ensemble
Eric Starr, Trombone -- 2012 Day of Trombone
Vocalessence -- 2011 choral masterclass
Daniel McCloud, Percussion -- 2011 Guest Artist with SMSU/Community Concert Band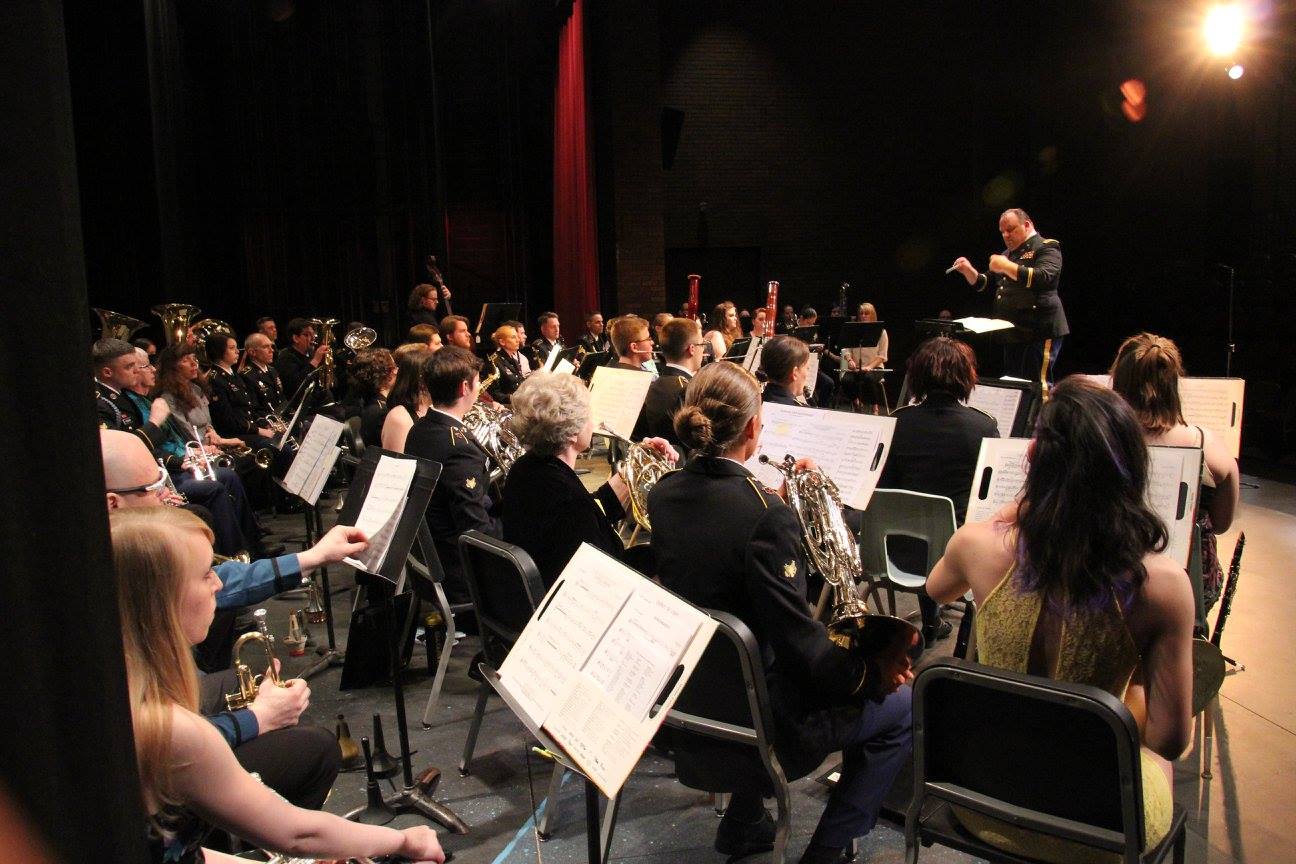 Rodney Whitaker, String Bass -- 2011 Jazz Residency with SMSU Jazz Ensemble
Matthew Murdock, Trumpet -- 2010 Jazz Residency with SMSU Jazz Ensemble
Ryan Fraley, Composer -- 2010 Guest Composer for Premier with the SMSU/Community Concert Band
Dennis Wilson, Trombone -- 2010 Jazz Residency with SMSU Jazz Ensemble
Jim Snidero, Alto Sax -- 2009 Jazz Residency with SMSU Jazz Ensemble
Christian Zembower, Conductor -- 2008 Guest Conductor with SMSU/Community Concert Band
Michael Flack, Piano -- 2008 Jazz Residency with SMSU Jazz Ensemble
Anthony Pursell, Conductor -- 2007 Guest Conductor with Symphonic Band